Top 10 High Performance Summer Tires
Finding the best high performance summer driving tires can be a challenge unless you happen to work in the tire business. There is quite a bit of confusion over which tires provide the best cornering power, or which ones have the best acceleration and braking capabilities, etc.
Hopefully, this list of our 2017 Top 10 High Performance Summer tires will help you make your best decision and save the most amount of money in the process. Our list of recommendations is made based on several factors, which include our own experience and reviews and comments from other tire owners.
---
Bridgestone Potenza RE-11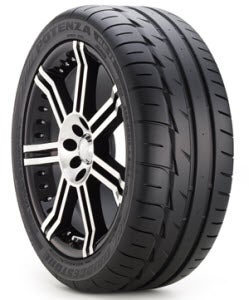 Delivering excellent dry and wet traction, the Potenza RE-11 from Bridgestone uses some of the same technology that you find in their Formula 1 and Gran Prix 2 race tires. 3-D Seamless Stealth technology provides enhanced cornering grip, which adds to driving enjoyment. Treadlife and ride comfort is better than expected, making this tire a popular choice among driving enthusiasts.
Michelin Pilot Super Sport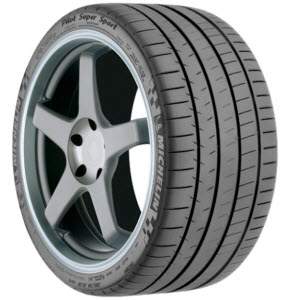 Simply stated, the Pilot Super Sport from Michelin delivers cornering grip and performance that is among the best in its class. It's that good. Beyond that, dry or wet surface traction is excellent, and ride comfort is equally as impressive. Michelin tops it off with a 30,000 mile warranty, which is very rare for tires in this particular class.
Click Here For A Complete Review
Michelin Pilot Sport PS2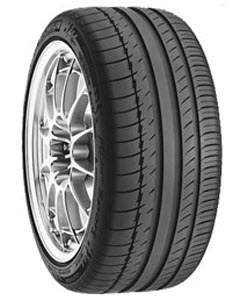 The benchmark in maximum high performance summer tires and one that can be found as original equipment on several of the world's most prestigious sports cars. Featuring two unique rubber tread compounds and massive outside shoulder blocks, this tire delivers amazing wet and dry traction, shorter braking distances and glue like cornering grip.
Click Here For A Complete Review
Nitto Invo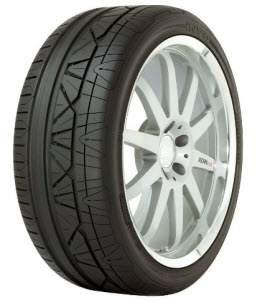 With its excellent handling and steering response, as well as some of the best in class wet pavement traction, the Nitto Invo earns its spot in the top ten. While they may not score as high as others on the list for dry performance at the track, the Invo is simply one of the better all-around summer performance tires that will give you quite a few miles from the tread.
Click Here For A Complete Review
Yokohama Neovo AD08 R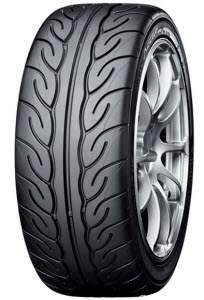 With its tread compound that contains micro silica and carbon, along with dual circumferential ribs and wider shoulders, the Yokohama AD08 delivers some of the best street/track handling and cornering grip available today. Steering response is lightning fast and as precise as it gets. If you do quite a bit of track driving, this is a solid choice in tires.
Click Here For A Complete Review
BFGoodrich g-Force Sport Comp 2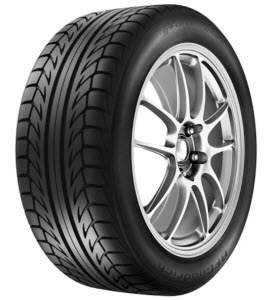 With a tread compound that sticks like glue in the corners, the g-Force Sport Comp 2 from BFGoodrich offers a very high level of performance in a summer tire. You will find this tire provides excellent steering control and feel, as well as solid traction on wet or dry pavement. With its lower price point, this new Sport Comp 2 offers good value for the money.
Click Here For A Complete Review
Continental ExtremeContact DW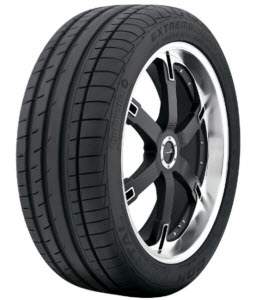 The ExtremeContact DW from Continental Tire makes the list due to not only its excellent traction on dry or wet roads, but its comfortable ride quality as well. This is an ideal summer high performance tire for daily driving. It handles and corners well, while the comfortable ride and low road noise make it a solid choice on longer road trips.
Click Here For A Complete Review
Bridgestone Potenza RE760 Sport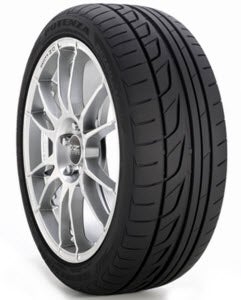 You can expect very good wet or dry road manners from the Bridgestone Potenza RE760 Sport. This model corners very well and braking power is just as good. Despite its low profile, the RE760 Sport rides comfortably and comes without all the excessive road noise you often find with other tires in this category. Even better is the longer treadlife you can expect from this model.
Click Here For A Complete Review
Cooper Zeon RS3-S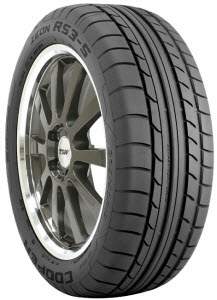 Built with a silica tread compound and the latest in advanced tire technology, the Cooper RS3-S sports impressive traction, cornering and braking on both dry and wet road surfaces. This is also a tire that is more quiet on the highway, and treadlife is above average for a high performance tire. Cooper backs it with a 20K mile warranty.
Click Here For A Complete Review
---