Maxxis Tire Reviews
Maxxis Tires is the world's 9th largest tire manufacturer that began operations out of Taiwan, in 1967. Originally with a focus on crafting tires for bicycles, it quickly expanded into other market segments going on to develop tires for motorcycles, ATV's, automobiles, light trucks, and commercial vehicles.
Multiple factories and distribution centers have allowed Maxxis to maintain its global footprint, with product availability in over 180 countries. Its tires are molded with advanced equipment and materials, to create award-winning tires that are trusted by consumers everywhere.
We have published multiple Maxxis Tires reviews that are available for viewing on our website; these provide a highly detailed analysis of each tire.
Why Buy Maxxis Tires?
Maxxis has garnered the attention of several car manufacturers who swear by its tires as the go-to design for their newly launched vehicles.
Rampant success with car manufacturers has led to the brand receiving multiple quality awards from companies such as Ford, Toyota, and many more. Maxxis has been awarded Original Equipment Manufacturer (OEM) contracts with multiple major brands such as GM, Nissan, Volkswagen, and Ford.
Its designs being considered as the default tire for vehicles made by automobile giants speaks volumes about the quality of the brand.
Maxxis prides itself on technical excellence to differentiate itself in a stagnated industry. Continuous improvement to increase existing quality along with developing new innovations is a key focus.
The company has set-up 5 research centers globally to realize its ambition of discovering new tire technologies, this has already paid out dividends in the form of new technologies. One such innovation is the Nano Dispersed SIO2, which perfectly combines silica gel with carbon particles to create perfect bonding with rubber, the end result is tires that grip better.
Maxxis's technology on tires created for the consumer market is a key reason to take their tire range into serious consideration. Our Maxxis Tires reviews have evaluated the technological features provided by each tire.
Tested To Maintain Quality
A tire can be feature rich, but will only be effective and worth purchasing if it has been thoroughly tested to ensure that it remains true to form, and fulfills the promises laid out in the promotional material.
In that effort, Maxxis has spent $150 million to design its tire proving ground in Kunshan. The track itself is within a massive and sprawling complex that allows comprehensive testing of various features. The tests Maxxis performs are:
High-speed tests, to ensure tires are stable at high speeds
Brake performance tests, to ensure adequate braking on different road surfaces
Noise vibration and handling tests, to measure the noise output and vibration levels being felt
These are just 3 out of the 11 tests that Maxxis performs to ensure the tires certified are road-worthy.
Design Features
Maxxis Tires design a range of tires that include passenger car tires, ultra-high-performance tires, and even competition tires. A mainstay that each of these tires must possess is exceptional handling, and grip.
Its tires are designed with a bevy of features that improve the overall traction. Technologies include outer shoulder blocks that increase the lateral handling allowing corners to be negotiated at high speeds.
The addition of circumferential grooves allows the tires to disperse water, in turn, increasing the handling in wet weather. Our Maxxis Tires reviews pay special mention to the handling improvements provided by the manufacturer's tires.
Maxxis recognizes the pressing need to design tires that increase driving comfort and provide a stable drive, regardless of the surface being driven on.
Tires specially designed for light trucks, passenger vehicle, and high-end competition tires, have been manufactured to increase the comfort of drivers and passengers alike.
The manufacturer endows its tires with Adaptive Response Sidewall technology that provides a smooth ride when driving at normal speeds, and even whilst speeding. A jointless, spiral-wound cap ply is used in the construction to increase the consistent stability on offer, and counteract bumps and cracks on the road.
Tire application sees extended use, having to negotiate harsh terrain comprised of loose particles that tend to stick in the tire's treads, to jagged rocks that can cause punctures. The ability to drive over such terrain without fearing the worst can only be done if the tire mounted on your vehicle is durable.
Maxxis tires are able to best the challenges posed by unforgiving terrain as they are specially designed with a spiral-wound cap ply, which greatly enhances the tire's durability. Sturdy sidewalls protect the tire from minor bruising, while debris ejectors increase the life of the tires by reducing the chances of harmful buildup. The brand's tires are reinforced with a nylon belt design, which greatly improves the tire's ability to mitigate punctures.
Great Maxxis Tire to Consider
We have covered numerous designs in our Maxxis Tires reviews, which you can read through to ascertain the potential of each tire. Below we provide a great design by the manufacturer that we believe would be perfect for you.
A highly capable tire designed to easily handle the most grueling off-road conditions. Whether you're looking to drive over sand, mud or gravel, the Bighorn can power through it all.
The wide footprint and shoulder lugs, allow the tire to deliver exceptional traction to give you a consistently smooth ride. The tires mitigate the threat posed by debris which causes wear and tear. These are perfect tires to equip on your 4×4's or pick-up trucks.
Industry Recognition
Maxxis Tires have gained industry-wide recognition by maintaining premium quality, high efficiency, and its continuous research into innovative new technologies. The fulfillment of these has led to the company receiving multiple awards – of which a few are:
Shanghai GM Best Supplier
Ford Q1 Quality Award
Taiwan National Quality Award
---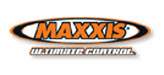 Truck / SUV / Crossover
Maxxis Buckshot Mudder II MT-764