Top 10 Mud-Terrain Tires – 2017
Finding the top performing mud terrain or M/T tires can often times be a little confusing with all the different choices available today. We've attempted to cut through all the noise and bring you our list of the 2017 Top 10 Mud-Terrain tires for your truck, jeep, sport utility vehicle or other type of 4×4.
Every model listed below provides excellent off-road performance, as well as more than competent on-road drivability. Our list is not only based on our own experience, but reviews and comments made by other tire owners. Please note that our list is not in any particular order. All ten tires make excellent choices.
---
BFGoodrich Mud Terrain T/A KM2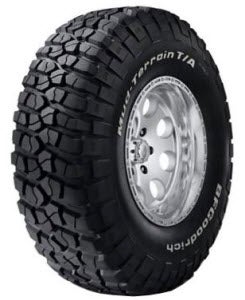 Built tough to withstand all the abuse you want to throw its way, the BFG Mud Terrain KM2 is one of the most popular M/T tires sold today. Expect to find excellent off-road traction in all types of terrain. This tire also sports very good manners when driving on-road, with very good marks for wet and snow handling as well. Treadlife is longer than you might expect, making this tire an excellent choice.
Nitto Trail Grappler M/T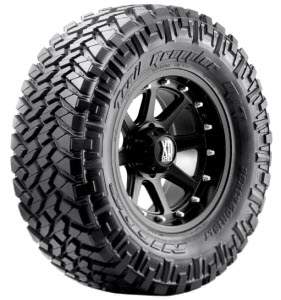 Playing in the mud is a lot of fun on this Nitto Trail Grappler M/T. With a tough 3-ply construction and aggressive good looks, it's easy to see why drivers enjoy taking their trucks or SUV's out for a day on the trails, river beds and other areas. The tire goes through it all and keeps you in complete control. Taking this tire for a spin down the highway is a very pleasant, and quiet, experience. Overall, one of the better MT tires available.
Click Here For A Complete Review
Cooper Discoverer MTP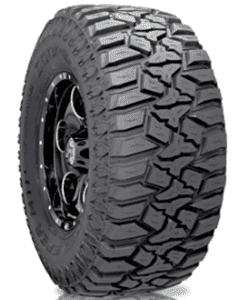 For heavy-duty use on all types of rough terrain, the Cooper MTP has you covered. Released in Jan 2016, this new Cooper MT model utilizes the latest engineering for superior off-road driving while maintaining more than capable on-road performance. The price is also a bit lower than many of the other top tires in class, making it a good value overall.

Click Here For A Complete Review
Firestone Destination M/T2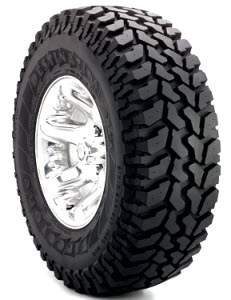 The Destination M/T2 from Firestone makes the list due to its excellent performance both on and off-road. Mud and snow traction is outstanding, and this tire cleans out as well as any other model in this class. On road comfort and drivability is equally impressive. With a longer than expected tread life, this tire is a serious contender for anyone looking for new MT tires.
Click Here For A Complete Review
Cooper Discoverer STT Pro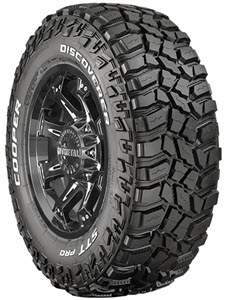 The Cooper Discoverer STT Pro is the tiremakers latest release that has replaced the original Discoverer STT. It delivers outstanding off-road traction and performance due in part to its Armor-Tek3 carcass construction, yet it delivers a smoother and more comfortable ride on the highway than many tires in this class. As other drivers have mentioned… this tire rocks.
Click Here For A Complete Review
Mickey Thompson Baja MTZ Radial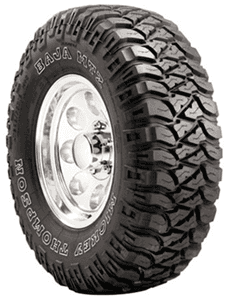 Combining aggressive off road performance with well-mannered highway capabilities is what you get with the MT Baja MTZ Radial. The tire features unique Power Ply sidewalls with a third angled ply that helps in preventing punctures, as well as giving it increased handling and pulling power. Radial construction provides a smoother the ride on the highway.
Click Here For A Complete Review
Fierce Attitude MT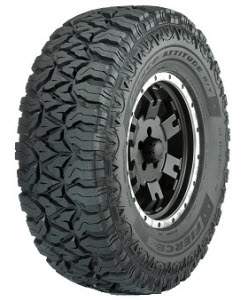 Although relatively unknown to some drivers, the Fierce Attitude MT delivers the type of tough off-road performance you want in a mud-terrain tire, and it does it for a lower cost than many in its class. The aggressive tread design, 3-ply sidewall and staggered shoulder blocks make it more than capable in all types of terrain, while alternating lugs and added sipes provide dependable on-road traction.  
Click Here For A Complete Review
Pro Comp Xtreme MT2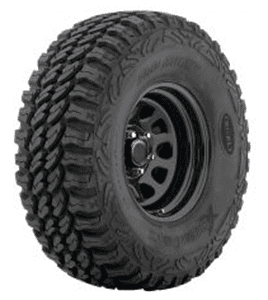 Pro Comp is known for their line of tough as nails off-road tires and the Xtreme MT2 is arguably one of their best. Tri-ply construction in the sidewalls deliver excellent puncture protection, while alternating scalloped shoulder lugs dig into dirt, mud and rock for enhanced traction. With its two-step tread blocks and added silica the MT2 offers increased stability and braking, this mud tire is right at home on the highway as it is off road. There's also a 40K mile tread warranty included.
Click Here For A Complete Review
Toyo Open Country M/T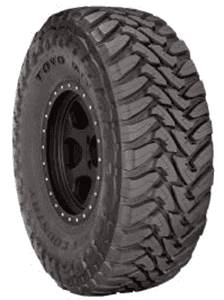 The Toyo Open Country MT has been a popular choice with off-road enthusiasts for a few years now. It's also a great choice in tires for those living in rural areas and needing dependable traction year round, including snow and ice. This Toyo mud tire has a three-ply sidewall and scalloped lugs for added protection and excellent traction. The tread is computer-optimized to minimize road noise and make it one of the quietest MT tires available.
Click Here For A Complete Review
Milestar Patagonia M/T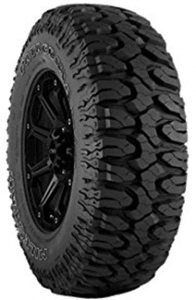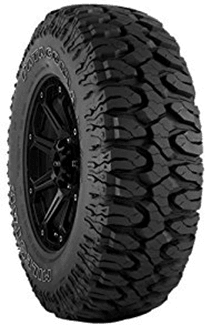 For budget-minded drivers, the Milestar MT is one of the best performing lower cost tires available today. Its off-road traction is impressive in all areas, while it handles itself quite well on the street. This model is a sleeper among other MT tires and one that is a solid value as well.
Click Here For A Complete Review
---