Top 10 Quietest Tires For 2018
For many drivers, having a quiet riding tire is one of the most important areas they look for in a new tire. After all, not many of us enjoy hearing our tires hum and scream out loud all the way home from a hard day's work, or driving down the highway on a family vacation. That said, here's our list of the 2018 Top 10 Quietest Tires to give you some help in choosing your best tires. List appears in no particular order.
---
Bridgestone Turanza Serenity Plus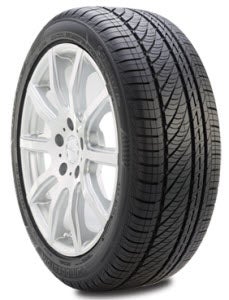 The Serenity Plus builds on the original Serenity and provides an even higher level of performance. Bridgestone utilizes what they call Resonance Noise Attenuated Silencer Grooves in the tread that reduce pattern noise and trap it inside the tread elements. Despite the long terminology, the results are excellent. The tire is one of the more quiet touring tires sold today.
Continental PureContact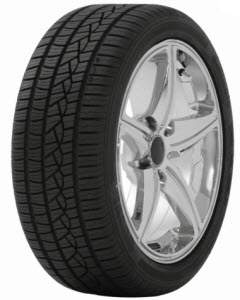 The PureContact from Continental is the company's newest touring all-season model that is one of the most quiet tires in any class. With the latest in tire technology and materials, the Pure Contact features a computer-optimized tread pattern that not only reduces road noise, but also provides excellent traction and year-round performance.
Click Here For A Complete Review
Goodyear Assurance ComforTred Touring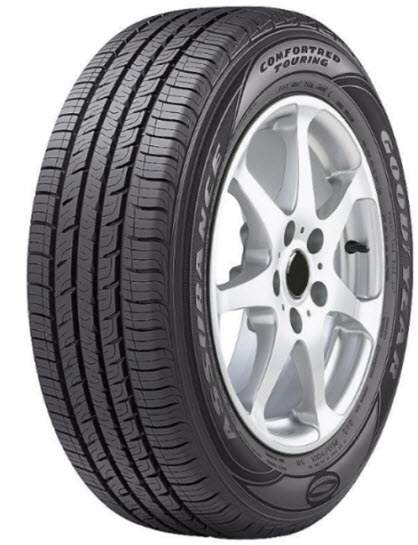 Providing both comfort and a quiet ride, this Goodyear Assurance ComforTred Touring tire is one of the most popular and best-selling models on the market today. It's all because Goodyear has created a unique shock absorbent rubber layer between the tread and the steel belts. It not only cushions the ride, but it insulates you from the noise and vibrations of driving over bumps, expansion joints and other common road obstructions.
Click Here For A Complete Review
Michelin Premier LTX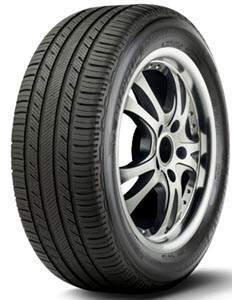 Sporting the type of smooth and quiet ride that Michelin is well-known for, the Premier LTX is arguably the best model in their entire truck/SUV lineup. Since its release in the second half of 2015, this tire has quickly become a top seller in the touring all-season category. For ride comfort and safety it's hard to beat this Michelin model.
Click Here For A Complete Review
Bridgestone Ecopia EP20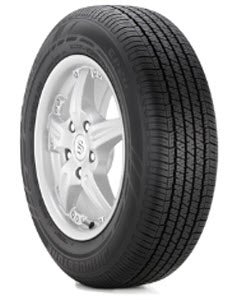 Designed for smaller vehicles, the Bridgestone Ecopia EP20 is another model their tire lineup that prides itself in providing a quiet and comfortable ride. Aside from having a lower rolling resistance and fuel efficient design, the tread is optimized to reduce road noise, which it does very well.
Click Here For A Complete Review
Michelin Defender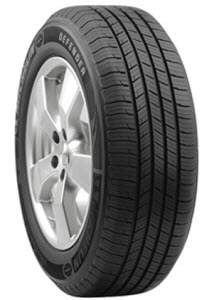 As a new tire in 2012, the Michelin Defender is making its mark as an all-around high performing all-season tire. One very nice benefit you'll also find with this tire is how quiet the ride is. Michelin has tuned the tread pattern to optimize ride comfort and quietness. You'll also like the 90,000 mile tread guarantee that is also included.
Click Here For A Complete Review
Hankook Optimo H727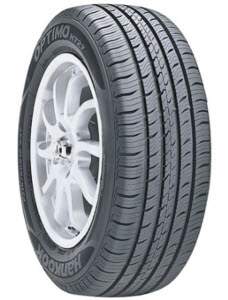 Hankook makes the list with its Optimo H727. With excellent touring all-season traction, this is also a tire that provides a very quiet ride quality. The tread design features the latest in tire technology with its Carbon Compounding and Footprint Shape Optimization. Along with tapered lateral slots, the result is a tread that is engineered to eliminate the distracting road noise.
Click Here For A Complete Review
Bridgestone Dueler H/L 422 Ecopia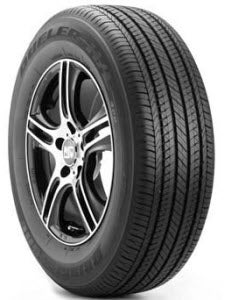 Built to provide exceptional year round traction, increased fuel efficiency and a comfortable ride, the Bridgestone Dueler H/L 422 Ecopia is also making its mark as one of the most quiet truck and SUV tires sold today. Using the latest tire technology, this is a tire that consistently receives rave reviews from other drivers for its quiet ride capabilities.
Click Here For A Complete Review
Continental CrossContact LX20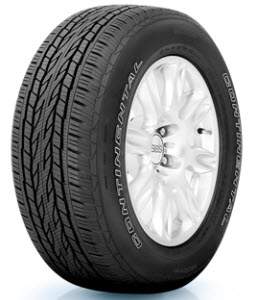 Continental is known for having quiet and comfortable riding tires, and the CrossContact LX20 is no different. Utilizing Smooth Response Technology, the LX20's intermediate tread blocks and continuous center ribs provide reduced road noise and increased riding comfort. It's an effective combination that makes this tire an exceptional choice.
Click Here For A Complete Review
Firestone Destination LE 2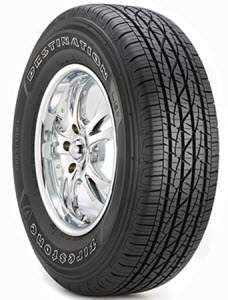 While you may not expect to find a Firestone on this list, the Destination LE 2 may actually offer the most quiet ride of any tire in its class. Optimized Noise Sequencing is behind the noise reduction you'll find on this model. An overwhelming majority of drivers agree, this is not only a well-performing tire on the road, it's also one of the most quiet as well.
Click Here For A Complete Review
---