10 Most Pocket-Friendly Tires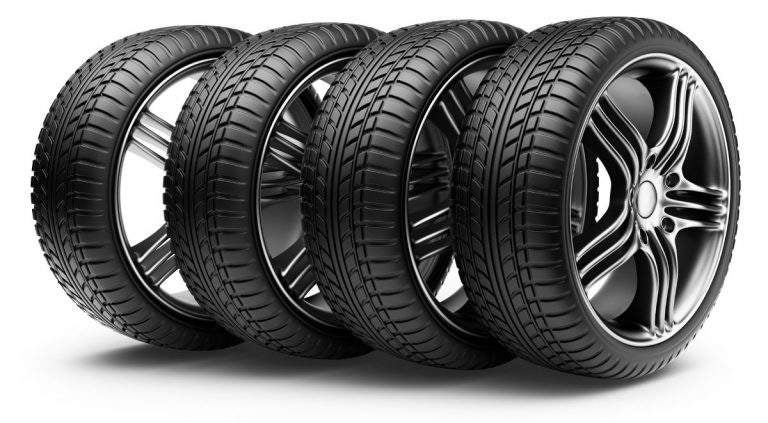 With the price of owning and maintaining a vehicle increasing every day, it is essential that we opt for the most pocket-friendly options when it comes to tires.
But keep in mind that cheap should not translate into low quality tires that don't meet or exceed safety standards set by the US government.
Here is a list of the 10 most affordable tires – be sure to choose a brand and model that fits your driving style and requirements.
Deestone D190 – $26.99
The Deestone D190 is one of the most pocket-friendly tires in the High Performance Tires Category.
With a speed rating of 26S and a load range of 4PLY, these tires are made of soft rubber material for maximum road grip and reduced friction – this ensures uniform heat distribution along the tread surface.
The advanced tread compound provides long lasting-wear while the nylon casing construction grants added durability.
MRF ZVTV – $38.98
A touring all season model from the passenger category, the MRF ZVTV certainly provides a comfortable driving experience – and fuel savings.
Specific features include 50,000 miles of tread life, a load/speed of 88S and a load range of SL.
In addition, the wide circumference and smaller, lateral grooves ensure maximum gripping ability through the anti-hydroplaning technique.
The tread design of this model is such that it elongates the tread life through interlocking blocks and offset sipes. This model also ranks high for its steering responsiveness and driving stability.
LIZETTI LZ-ES1 – $39.99
The passenger car tire – LIZETTI LZ-ES1 – is a real bargain with impressive specs such as a load/speed of 82T and a load range of SL.
Benefits of this specific model include enhanced control, all weather traction and reduced road noise levels due to features like: closed shoulders to minimize noise pollution, special tread compound for maximum flexibility and wide circumferential grooves to avoid hydroplaning.
Fit to be driven in all weather conditions, the ES1 is totally worth the buy!
Ironman GR906 – Starts at $ 41.99
Available in various sizes, the Ironman GR906 from the standard touring all season category delivers excellent performance – without costing you a fortune.
Its USP is its all-season tread that helps you drive through all seasons – be it snow or rain – and allows you to maintain superior road grip.
It's modern, symmetric tread design with high-density siping plays a key role in enhancing traction. Fuel-efficiency is ensured through the tread compound as it works to lower the rolling resistance.
MRF Wanderer Street – $51.93
The MRF Wanderer Street is an all-season tire specially designed for SUV's and passenger vehicles. It has exceptional all weather traction due to unique features such as the computer optimized symmetric tread pattern and durable tire compound.
In addition to a load/speed of 95H and a load range of SL, this tire has shoulder tread blocks that add on to the number of biting edges that grip the road during cornering.
Even better, this model has a durable compound for good traction on gravel roads – something that many other touring tire models have trouble with.
Hankook – Optimo H724 – Starts $52.99
The Hankook Optimo is an all-season tire that can fit any car and combines excellent handling with reduced noise.
This model comes with a 70,000 mile warranty, a single strand bead wire and an abrasion resistance tread compound for increased durability.
Falken Ziex ZE950 A/S – Starts at $55.99
From the high performance all season category, we bring to you the Falken Ziex ZE950 A/S.
This bespoke tire is made of silica-enhanced tread compound that helps it keep a firm grip on snowy and icy roads. The grooves and slots in its tread pattern also ensure strong traction in during rainy season while the 3D Canyon Sipe Technology is great for braking on ice.
The best part is that the manufacturer offers a 45,000 to 60,000 mile warranty with a free 2-year road hazard protection.
General Tire AltiMAX RT43 – $60.42
The General Tire AltiMAX RT43 is a sturdy, all-season option that ensures a quiet, smooth ride with some unique built-in safety features.
In this price range, it gives tough competition to the Michelin Defender T+H and comes with a warranty of 75,000 miles.
Other features of this model include low surface abrasion for even treadwear, a replacement tire monitor that tells you when it's time to replace it and anti-slip technology for increased traction of wet roads.
Bridgestone Blizzak Ws80 – $ 60.97
The Bridgestone Blizzak Ws80 has long wear tread patterns that give it exceptional grip and traction on snow and ice alike.
Its anti-hydroplane safety technology ensures maximum safety and makes it the best bet for this price. The water-evacuating tread patterns in the tire walls, exemplary performance and extra biting edges give the WS80 a competitive edge.
Atlas Force HP Review – $63.5
The Atlas Force HP Performance Radial Tire has been reviewed under the 'Best Cheap Performance All-Season Tires' on Amazon.com. Considering the fact that it is economically priced at only $63.5, it is a great buy for a performance tire.
Its prime features include a top limit of 149 mph, fit for driving on rough terrains. It comes with a 40,000 mile tread wear warranty and is specially designed to give better gas mileage and low rolling resistance.
And that's it – the top 10 tires you can buy without stretching your budget too far. Remember, whenever you buy new tires for your car, don't skip on alignment and balancing as this can increase their life.