Amazon Rolls Out Tire Installation Service
As the world's largest, and arguably most trusted online retailer, Amazon sells a lot of car/truck tires. There are a number of reasons for this as we pointed out in this article. One of the biggest reasons is the enormous number of brands and models you'll find on their site, many of which can be hard to find anywhere else.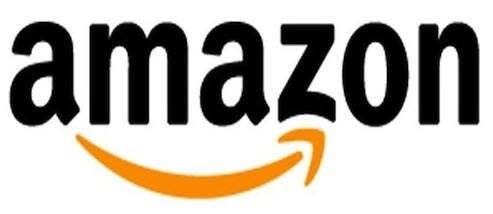 That being the case, an area of concern for many drivers who would like to buy their tires online is the issue with getting them installed. Where do you go to get them installed? What do you need to do? How much will it all cost? For many, it can be somewhat of a hassle.
So Amazon has recently addressed this area by coming out with a line of services they call "Amazon Home Services". Besides offering services for everything from home improvements to connecting electronic gadgets, the company also offers a line of automotive installation services, including tire mounting and installation.
What's Included?
Amazon includes everything you would need to have a new set of tires installed on your vehicle. Once you take your car or truck into your chosen location they will:
Mount and balance your new tires

Provide and install 4 new valve stems

Perform a quick road test to be sure the vehicle drives properly

Dispose of the old tires
How Does It Work?
The service is available in select areas at this time, but the list is expanding rapidly as it becomes more widely accepted.
When you go to their tire installation page you will be asked to enter in your zip code so the system can check if installation facilities are available in your area. If they are not, you'll get a message letting you know that. If they are, you'll be presented with a list of nearby shops who are authorized to install your new tires.
Once you have chosen the facility where you would like to have your tires installed, you can call them to schedule an appointment. This is after the tires have been delivered to you of course.
It's interesting to note that the facility you choose for installation will get an email notification from Amazon at that time as well. So don't be surprised when you call and the owner/rep already knows your name and the service you're needing.
Currently, Amazon does not ship the tires to the facility you've chosen, but it is my understanding that this will soon be an option. (It may already be an option depending on when you are reading this.)
How Well Does It Work?
Although in the very early stages of this new service, reviews from drivers that have used it are extremely positive for the most part. An overwhelming majority of drivers who have never purchased tires online are saying the experience was a good one and that they would use it again.
Of course, there are a few cases in which the service failed to meet expectations. From looking at the comments of relatively few unhappy customers it appears the problems are due in most part to the shops themselves and a breakdown in communication such as wrong appointment times written down, etc. A couple of instances involved shops breaking TPMS sensors and denying responsibility. To be fair, this is not due to Amazon's service.
What's The Bottom Line?
It's difficult to judge this Amazon tire service due in part to it only being around for such a short period of time, but early indications look to be very promising. It makes the tire buying experience a bit easier and certainly more convenient, and the money you may save could be substantial. The key it would seem is good communication. Be sure everyone understands exactly what work is being done and when it is to be performed. I know that sounds simplistic, but it can avoid most all potentially unpleasant problems.
If you have used this new Amazon service please let us know. We, as well as other readers, would like to hear how your experience went. Did it meet expectations? Were there any surprises? Would you use it again?
---