2016 Lexus RX To Run On Michelin Premier LTX Tires
April 2015 – Toyota announced that the 2016 Lexus RX will run on Michelin'sPremier LTX light truck/SUV tires. The RX is the best-selling model in the 26 year history of the brand, and recently debuted at the New York Auto Show.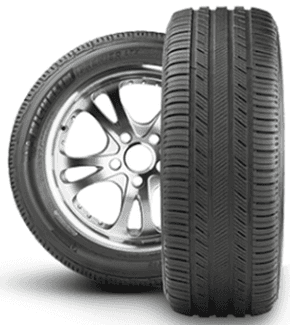 The Premier LTX is Michelin's truck/SUV version of the popular Premier A/S which is designed for coupes, sedans, minivans and crossovers. It has received numerous awards for its ground-breaking technology, including its EverGrip tread technology.
According to Michelin North America Inc., the company worked closely with Lexus in creating the Premier LTX to satisfy the safety and performance needs of the next-generation Lexus RX.
Two sizes will be used on the RX; 235/65R18 and 235/55R20. Michelin went on to say that the Premier LTX will be supplied on approximately half of all new RX's built by Lexus.
The new Michelin Premier LTX will roll out for sale everywhere on June 1, 2015. We will have a full review as soon as the tire becomes available.
---