Continental WinterContact TS 870 Tire Review & Rating
The Continental WinterContact TS 870 is the brand's newest winter tire. The TS 870 is designed for smaller sedans, hatchbacks, and crossovers up to the mid-size mark, while the Continental WinterContact TS 870P is the company's option for vehicles that are mid-size and larger. In this review we'll consider the TS 870 only.
Continental is a value option that happens to offer impressive performance for its price point. The WinterContact TS 870 is no exception. This winter tire features Continental's Tripe Sipe Concept, which introduces overlapping, 3D sipes into the tire to help provide biting force and traction on ice and snow. Wet weather performance comes courtesy of the brand's Cool Chili Compound and Hydro Grooves. The compound maintains adhesion even in the wet while the grooves evacuate water quickly and efficiently to resist hydroplaning.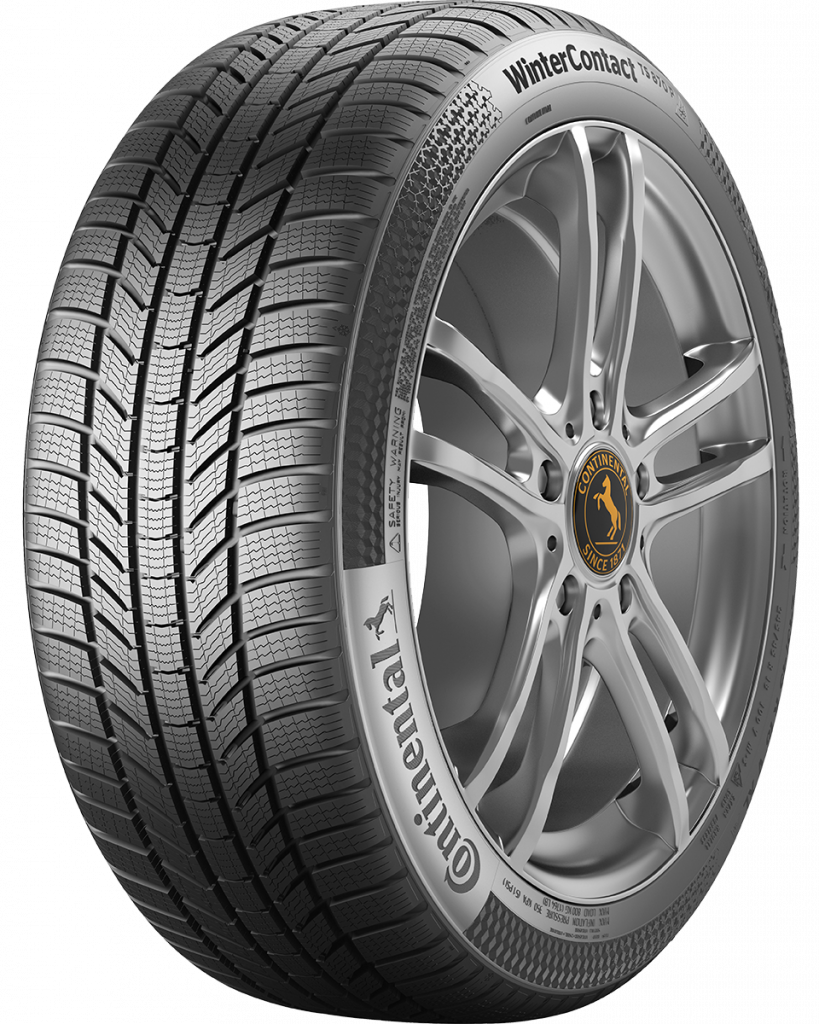 Despite the focus on winter and wet-weather performance, the TS 870 promises longevity and fuel economy thanks to what Continental calls "Performance Resins", as well as a flexible polymer matrix. Effectively this introduces silica strategically into the tread face to give it longer life without compromising adhesion to the road, while also offering a more malleable face that doesn't scrub as much across the asphalt.
Because this is a tire aimed at smaller vehicles it is offered in 14" to 17" sizes, with speed ratings of either H, T, or V – a maximum of 149 mph.
Pros:
Excellent wet weather performance
Consistent traction in slush
Cons:
Can become squirmy in warm weather
Sometimes vague sensation
Overall Thoughts
Continental's WinterContact TS 870 is a sound performer in wet and icy conditions especially, with a surprising tread life to go with it. The tread design is intricate and detailed, which makes for consistent sipe presence right across the face of the tire even under extreme loads like heavy braking or cornering. It also maintains its traction throughout the life of the tire.
Continental is a lesser-known brand in North America and so is priced competitively, which makes this winter tire one of the more compelling options on the market, especially for smaller vehicles. We should note that some drivers report a vague sensation through the steering wheel compared to other tires, which may be a function of the flexible tire carcass and the multitude of sipes, grooves, and tread detailing.
The Continental WinterContact TS 870 consistently performs on the podium in comparative tire tests.
Tire Sizes
14" Rims
175/65R 14 82T
185/60 R 14 82T
15" Rims
185/60R 15 88T
185/60R 15 84T
185/65R 15 92T
185/65R 15 88T
195/65R 15 95T
195/65R 15 91H
195/65R 15 91T
205/60R 15 91H
16" Rims
195/55R 16 91H
195/55R 16 87H
205/55R 16 94H
205/55R 16 91H
205/55R 16 91T
205/55R 16 94V
205/60R 16 92T
215/60R 16 95H
17" Rims
225/45R 1791H
225/45R 17 94H
225/45R 17 94V
225/50R 17 98V
225/50R 17 98H
Competitors & Alternatives
You need to move higher in the price bracket to find a better-performing tire than the TS 870. For pure winter traction, the Nokian Hakkapeliitta is a slightly better option but comes with a much higher price tag. If your winters are mild and you want to give up some cold-weather grip for affordability the Toyo Observe S944 offers winter focus for a lower price point. It doesn't offer the same tread life as the Continental though.
Price Range
At around $80 per tire for the smallest sizes the TS 870 is among the most affordable and accessible winter tires. Much lower and you're sacrificing performance or tread life. Better-known brands like Nokian or Blizzak will come in around 15-20% more expensive than these. You may also find occasional rebates, discounts, coupons, and special offers on this tire.
Warranty
Continental offers a three-year roadside assistance for flat tires with its tires. The company also offers a 60-day return policy if you're not satisfied with the tires. There is an additional limited warranty against defects in workmanship and material for up to 72 months. Tires will be replaced free within the first 12 months or 2/32" of wear, whichever comes first. Afterwards the replacement will be prorated. Continental does not offer treadwear or road hazard warranties for this tire.