Yokohama Iceguard IG52C Vs. Yokohama Iceguard IG53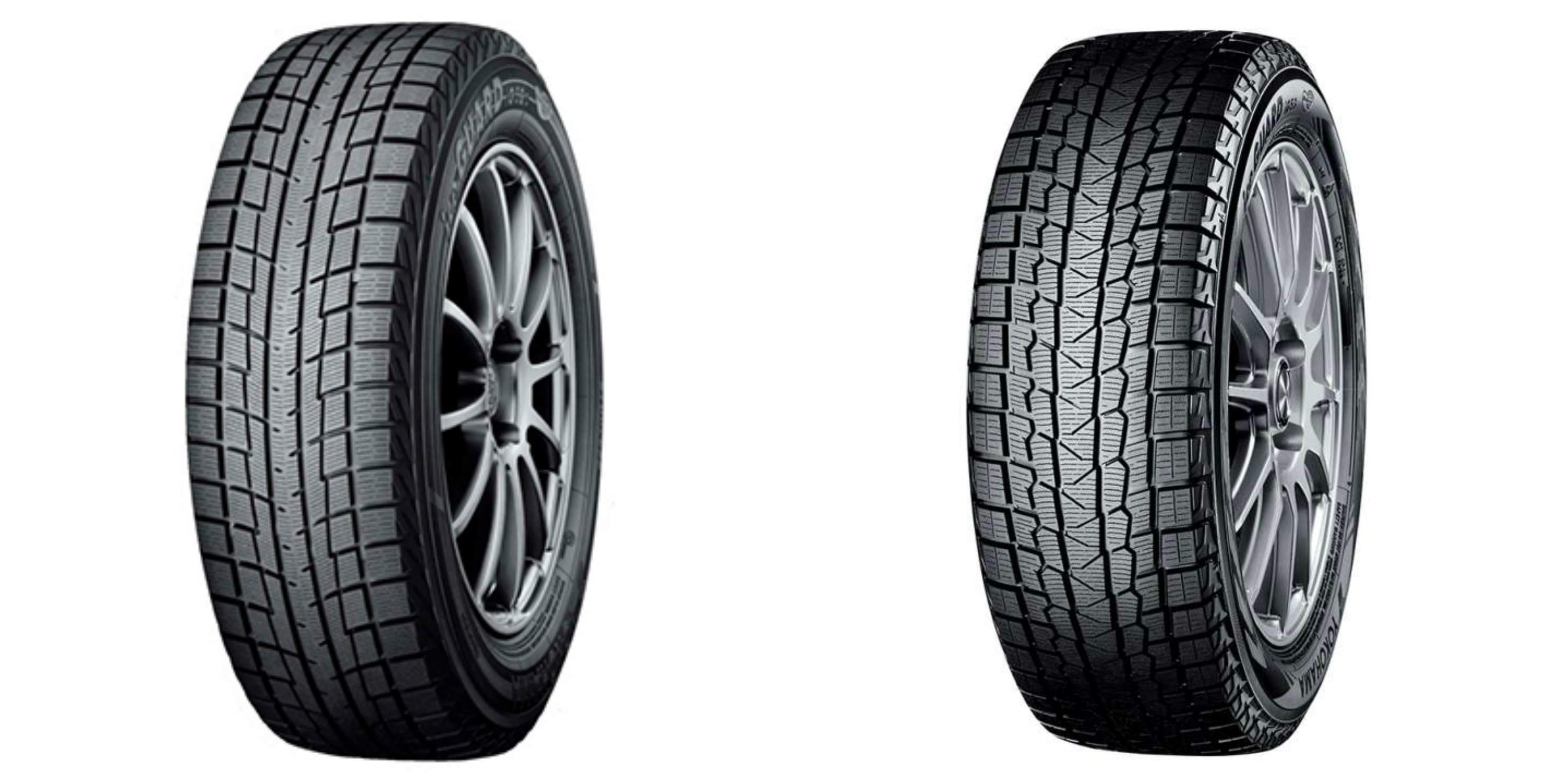 Get this: Over 156,164 road accidents occur on ice-ridden roads each year where 1,300 people lose their lives and around 116,800 get injured. 
The numbers can go way down with a good set of winter tires. Often people do not realize the need for a better grip, or braking and handling capabilities, in extreme winters. 
So if you are in the market for winter tires you will come across many options. And it can be hard to choose the best set for your vehicle. 
To help you out, we pinned the top two winter tires against each other — the Yokohama Iceguard IG52C and the Yokohama Iceguard IG53.
Anything Yokohama produces has to be beyond impressive and so were these two tires! 
Let's dive in and enlighten you on how the tires fared in our tests.                           
Yokohama Iceguard IG52C
Yokohama makes some amazing tires that are built to last in the toughest of environments. With that said, let us introduce you to Yokohama Iceguard IG52C, which is a studless snow tire made for compacts, coupes, sedans, and minivans. 
Let's explore some of its specs: 
Product Information
The tires feature Yokohama's advanced technology for winter tires, which is why they perform really well in winters on wet, slushy, and snow-ridden roads.
Stamped with Yokohama's BluEarth branding, the Iceguard IG52C is an environment-friendly tire. 
The tread compound of the tire is excellent. It is made from shelled microbubbles with multi-layer carbon and Silica. The combination helps the tire maintain grip on mud, slush, snow, and ice. It also reduces treadwear and improves longevity. 
The tire has maximum contact with the ground due to large center blocks and a broad center rib — it helps maintain steering control on dry roads. 
For traction control and to protect against hydroplaning, the Yokohama Iceguard IG52C has circumferential grooves and lateral grooves. They quickly drain out all water, slush, and snow from the tire's contact patch.
The tire has 3D sipes with biting-edges on the surface. Not only do you experience a stable drive on dry and wet roads, but your car is able to maintain good traction on slippery and snow-ridden roads.
On the inside, IG52C has two steel belts reinforced by a polyester cord, which ensures a comfortable driving experience.
To top it all, the tire comes stamped with the three-peak mountain snowflake symbol (3PMSF) — which guarantees that the tires can function well in all extreme weather conditions. 
For optimum traction and to get the most out of these tires Yokohama recommends that they should be mounted on all four wheels.
Pros 
Better steering control and traction

Good grip on wet surfaces

Treadwear doesn't happen too fast
Cons
Some users feel traction could be better on ice, mud, and slush

Some people prefer to change only the front tires and not all four 
Yokohama Iceguard IG53
Yokohama Iceguard IG53 is another good tire from Yokohama's Iceguard series. Just like the IG52C the tire can be mounted on sedans, coupes, vans, and crossovers. 
Let's dive in and explore further:
Product Information
Being a studless tire, the IG53 offers a decent grip even in tough weather conditions. The tire has a symmetrical tread pattern, which keeps the rolling resistance at a minimum. Due to this, the treadwear is quite slow and you also get more miles to the gallon.
The tread compound of the tire is formulated especially for winters. The directional pattern limits the accumulation of ice, water, and mud on the inside — so hydroplaning should be the least of your worries. 
The tire's traction on wet and slushy surface is quite impressive when compared to other after-market options. The design of the tire allows the vehicle to maintain better contact with the road. The IG53 also has a broad center rib that ensures constant contact with the ground. 
The tread compound can absorb all moisture, which leads to a stable drive on bumpy roads. 
Another added benefit is that Yokohama's BluEarth symbol brands the Yokohama Iceguard IG53, which means the tire is made from renewable energy sources. 
The IG53 has zig-zag grooves like other winter tires. The design helps drain out water quickly and reduces rolling resistance. 
The snow-biting edges on the tire offer the driver better control and a short-braking distance on city drives. 
The tires' diagonal sipes and 3-D sipes allow you to enjoy a comfortable, noise-free ride on all surfaces. 
Pros
Brilliant performance in snowy conditions 

Short-braking distance

The traction is significantly better on slippery surfaces 

Offers good fuel economy 

No risk of hydroplaning due to its design 
Cons
Some users feel all winter tires should have studs 

Need to be mounted on all four wheels for optimum performance 
Difference Between The Two Tires
Yokohama's stature as a leading tire manufacturer cannot be compared to any other brand. The company's Iceguard series is considered to be one of the best out there. The revolutionary technology and materials used in the series make both tires a worthy choice in winters. 
Yokohama Iceguard IG52C has had many successful years. The grip, braking capability and traction are quite impressive. 
Yokohama took into account all the reviews and criticism on the IG52C received, made the necessary upgrades and tweaks — and launched the new and improved Yokohama Iceguard IG53.
Being a successor to the ever-so popular IGF2C, the new model took all its strong suits and further improved on them. And that is precisely what we saw when we tested both the tires. 
Although the technology used in both tires is quite similar the IG53 seems far superior. It provides better traction and vehicle control in wet and snowy roads.
The IG53 also performed slightly better in terms of short-braking distance, which is very important in city driving. 
Despite how tough a job it is to power through ice and snow the IG53 still gives better mileage. And what makes it even better is that the tire makes very little noise.
However, the drive was not up to the mark on dry roads. It was a bit noisy with average traction. We believe the IG53 did better than the IG52C in dry conditions. Treadwear was good on the IG2C, but it was even better on its successor.
You can buy the IG53 for about $81 to $210, while its predecessor costs between $76 to $ 209.
The speed rating of the IG53 is H and T, and is available in multiple sizes from 14" to 18." Whereas the IG52C has a speed rating of T, and is available in size 14" – 19".
We noticed that cornering on wet roads was not as good with IG52C, the IG53 performed much better on such surfaces.
Overall both tires are a good choice for your next set of wheels. The tires have amassed many splendid reviews from drivers and everyone seems to recommend the tires.
Comparison
Specs
Yokohama Iceguard IG53
Yokohama Iceguard IG52C

Diameter

25.2″

25.1″

Width

8″

8'' 

Rim Size

15″

15''

Weight

19 Lbs

19.2 Lbs

Revolutions Per Mile

823

828

Maximum Load

1356 Lbs

1356 Lbs

Air Pressure

51 PSI

51 PSI

Tread Depth

11/32″

11/32″

Rim Width 

5.5-7″

5.5-7″
What We Like/What We Dislike
Both tires come with good warranty 

The BluEarth branding ensures that the tires are environmentally friendly and offer a fuel-efficient drive. They also weigh less than many other winter tires.

The short-braking distance, traction control, and on-point steering response is quite impressive on the Yokohama Iceguard IG53

Both tires are sold at a reasonable price point

The treadwear on the IG53 is better than many other winter tires

Traction on wet surface was not  good with IG52C

The IG53 is not available in size 19" and up 
In Conclusion
All in all, for the safety of your family and other drivers you should use winter tires in the season. All-season tires might do well in normal weather, but they don't offer the comfort and protection you need in severe winter conditions.
After many tests and our in-depth analysis, we feel that the Yokohama Iceguard IG53 is slightly better than the Yokohama Iceguard IG52C. 
The Bridgestone Blizzak and  Michelin X-Ice tire maybe even more better, but are sold at a much higher price. 
Therefore, the Yokohama Iceguard series is a good option on a budget and gives you great value for money!