What Are The Differences In A/T – M/T – And S/T Tires
If you are going to be buying new tires for your truck, SUV or crossover, it goes without saying that you have a lot of options available to you. That said, truck tires come in three main categories…A/T, M/T, and S/T tires. On this page we are going to go into each of those options in a little more detail so that you will know the differences between these types of tires. Hopefully this will help to choose the right kind of tire for your particular vehicle and driving needs.
A/T Tires
A/T stands for all-terrain. All-terrain tires are designed to give you excellent off-road performance while still providing good everyday drivability when you're driving down the freeway. They use special tread pattern designs to accomplish this. The lugs on all-terrain tires are much tighter together than they would be on mud tires, which will make them quieter when driving on the street, but not as quiet as strictly highway tires would be.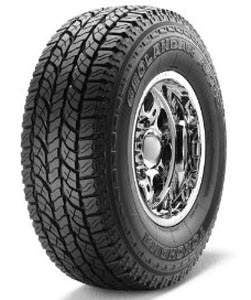 The aggressive stance of the tread on all-terrain tires provide maximum traction for superior off-road stability. They are designed in such a way that the grooves in the tread will allow water, mud, and snow to be easily evacuated from the tread. This will allow you to drive over dirt, mud, snow, rocks, and other surfaces. They also provide good handling and braking in wet conditions. An A/T tire is a great choice for someone that likes to do some 4-wheeling or takes their vehicle off road at the lake, etc., but also likes to use their 4 x 4 as their everyday vehicle.
M/T Tires
M/T tires are "mud terrain" or what some call maximum traction tires. Not surprisingly, this type of tire is designed specifically for driving through mud. The tread design of this type of tire will allow your vehicle to perform well not only in mud but also on other soft or loose surfaces such as dirt, snow, loose gravel etc. The reason this type of tire is able to drive through mud or other soft surfaces is because the tread is designed with wider gaps between the lugs.
M/T tires are a great choice for someone that likes to drive off-road on a regular basis, but there is one major drawback. This style of tire can be very dangerous on icy roads. They don't perform very well on the highway either, especially in wet weather. One other drawback is that this type of tire tends to wear a lot faster than other types of tires. They are really designed for the person that drives off-road and does not drive on the street very often.
S/T Tires
S/T tires are all season, street or sport truck tires. They are designed specifically for performance pickup trucks, sport utility vehicles, and crossover vehicles. Being a street tire, they are not the ideal choice for driving off-road but they do provide excellent, all season handling on the streets and some brands even perform well in light snow.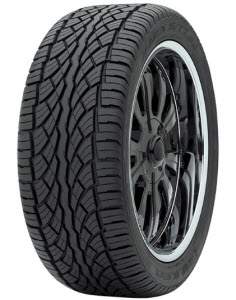 This type of tire usually has an asymmetrical tread design that provides excellent traction on pavement and efficiently channels water away from the tire to prevent hydroplaning. These types of tires are also long-lasting and they will not wear out as fast as M/T or A/T tires, making them the ideal choice for people who will not be taking their vehicle off-road.
You can find reviews on all of these types of tires by going to our Tire Reviews.