Westlake RP18 Tire Review & Rating
The Westlake RP18 touring all-season tire is arguably the most popular and best-selling tire in their lineup. Built to fit all types of coupes, sedans, minivans and crossovers, the RP18 is also available in smaller 13-14 (as well as larger sizes) sizes that are ideal for older vehicles that utilize smaller fitments.
An all-season tread compound and symmetrical tread pattern provide solid traction on dry or wet pavement. The tread pattern is non-directional, which makes rotating your tires much easier and helps to extend treadlife.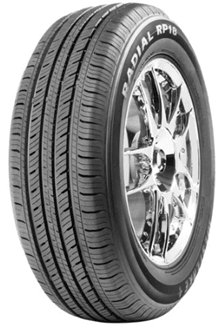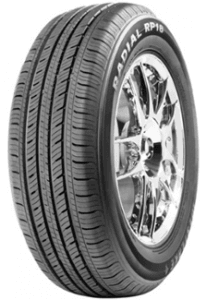 The tire's lower profile design and unique tread pattern enhance steering response, while vertical sipes add to handling and cornering stability.
These added sipes around the tread further increase wet traction, as well as grip on snow and ice. Circumferential grooves help to reduce the risk of hydroplaning and aid in channeling away rain water for added safety.
Westlake has a large number of 13-16 inch sizes available, and feature either a T, H or V-speed rating.
Pros
Reliable dry and wet traction
Steering response and feel
Ride comfort
Treadlife
Smaller tire sizes for older vehicles
Cons
Lower the road noise a bit
Braking/acceleration on ice and hard-packed snow
Overall Thoughts
It's very easy to think of all low-cost budget-brand tires as just cheap tires with less than stellar performance. For the most part that can be the case, but there are some very good models that often come to the surface in this category, and the RP18 is one of them. Without question, the low price on this tire makes it an attractive option for budget-minded drivers, but beyond that this tire performs quite well.
Traction on dry and wet surfaces is actually very good. It ranks with many of the bigger name brand tires in this area. The steering is responsive and provides a good feel for the road. Cornering stability is about average, and the ride is comfortable for the most part. It only becomes noticeable when hitting potholes and other road imperfections, but that's the case for most tires anyway.
Our only real complaints with this model would be the traction and grip on ice and hard-packed snow. You need to slow down and use some extra caution. Pretty typical for an all-season tire in the big picture. Noise is another area we could see improving. At highway speeds you hear more from the tires than you do on many of the bigger name models.
Overall, the Westlake RP18 is one of the more popular budget tires on the market and it's easy to see why once you drive it. You would be hard-pressed to find another similar entry level type of tire that offers better performance for the same low cost. The value for the money is very good.
Click Here To Find Current Prices
What Vehicles Will The Westlake RP18 Fit?
(This is not a complete list of ALL vehicles this tire will fit)
Chrysler 300, Sebring, PT Cruiser
Chevrolet Malibu, Cruze, Cavalier, Astro, Impala, Equinox
Dodge Challenger, Charger, Magnum, Avenger, Caliber
Ford Focus, Mustang, Escort, Ranger, Taurus, Escape
Honda Accord, Civic, Odyssey, CR-V
Hyundai Elantra
Jeep Patriot, Liberty, Grand Cherokee
Kia Optima, Soul, Spectra
Lexus LS400
Mazda3, Mazda5, Mazda6
Nissan Altima, Sentra, Versa, Frontier
Pontiac Grand Prix, G6, Grand Am
Saturn Aura, SC2, L200
Scion xA, tC
Toyota Camry, Corolla, Supra, Sienna, Prius
Volkswagen Passat, Golf, Jetta, Beetle
Tire Sizes
13″
155/80R13 79T BSW
165/80R13 83T BSW
175/70R13 82T BSW
185/70R13 86T BSW
14″
175/70R14 84T BSW
185/70R14 88T BSW
195/70R14 91T BSW
205/70R14 95T BSW
175/65R14 82H BSW
185/65R14 86H BSW
185/60R14 82H BSW
195/60R14 86H BSW
15″
205/70R15 96H BSW
215/70R15 98H BSW
185/65R15 88H BSW
195/65R15 91H BSW
205/65R15 94H BSW
215/65R15 96H BSW
185/60R15 84H BSW
195/60R15 88H BSW
205/60R15 91H BSW
215/60R15 94H BSW
195/55R15 85V BSW
195/50R15 82V BSW
16″
205/65R16 95H BSW
215/65R16 98H BSW
225/65R16 100H BSW
235/65R16 103H BSW
205/60R16 92H BSW
215/60R16 95H BSW
225/60R16 98H BSW
235/60R16 100H BSW
205/55R16 91V BSW
205/50R16 87V BSW
Price Range
Westlake RP18 prices range from approximately $34 and up. You may also find occasional rebates, discount prices, coupons and special offers on this tire.
Click Here To Find The Current Prices On All Westlake RP18 Sizes
Warranty
Warranty information unavailable at time of review.
---