Top 5 LED Headlights on the Market
As LED lighting technology becomes more widespread, more automakers are adopting the technology in recent years as costs continue to drop. That means there's a wide assortment of options when it comes time to finding a replacement LED headlight bulb for your vehicle, from brands you likely never knew existed. If you previously owned a vehicle with halogen or high intensity discharge (HID) headlights, you're probably familiar with brands such as Philips and Sylvania when it comes to replacement bulbs; but that won't be the case with LED bulbs.
The brightness of an LED bulb is measured in lumens, so that's one important factor you will want to pay attention to when picking a replacement. You will also want to compare their advertised operating life if you drive often at night. LED headlight bulbs tend to last much longer than halogen and HID bulbs, which also make them very cost effective and convenient for the vehicle owner.
Most importantly, many LED headlight bulbs can be used to replace halogen headlights if you're looking for a brighter, longer-lasting light. Many of the manufacturers include plug-and-play kits with their products, so you don't need to do any modifications to your vehicle.
Table of Contents
1 ) CougarMotor LED Headlight Bulbs

The ideal balance of price, performance, and longevity, CougarMotor's LED headlight bulbs offer 7200 lumens per pair, which is 200 percent brighter than stock halogen headlights. They run at a cool white 6000K temperature and offer a great beam pattern without any dark spots or foggy light.
CougarMotor opts to use an aluminum housing with a 10,000 RPM TurboCool fan to ensure the LED headlight bulbs can operate for over 50,000 hours. The company says its bulbs are plug-and-play and are CanBUS-Ready with most vehicles. They are also IP67 waterproof and each bulb comes with a three-year warranty and lifetime support. Each bulb is rated at 30 watts and uses Cree LED chips. Installation is easy thanks to the bulbs being CanBUS-Ready, working with most vehicles without issues. It is recommended to contact the manufacturer to verify they will be compatible with your vehicle.
There are brighter options available than CougarMotor's LED bulbs, so if you often drive at night or on dimly lit roads, you may want something brighter. But if you're looking for an all-around performer that is competitively priced, these bulbs should be at the top of your list. CougarMotor is also the only company on this list that offers a three-year warranty on its products.
---
Pros:
Competitively priced
Three-year warranty
50,000-hour advertised life
Cons:
---
2) Beamtech LED Headlight Bulbs
Beamtech's replacement LED bulbs are more affordable than CougarMotor's products, but they don't last as long. That's because they are a bit brighter at 8000 lumens per pair with a 6500K color temperature. Their advertised lifespan, however, is over 30,000 hours, so if longevity is a concern you may want to look elsewhere.
What makes Beamtech's bulbs different from many of its competitors is the lack of a fan, making them quieter than other products. In lieu of a fan, they feature passive cooling with an aluminum body for improved heat dissipation. Beamtech also says the bulbs are close to the same length as a halogen lamp filament, resulting in a beam pattern that you would expect from a halogen bulb. These bulbs are IP65 waterproof.
Priced as a mid-range option, Beamtech's bulbs are an interesting option since they don't have a cooling fan. For most drivers, the noise from the fan isn't very noticeable, but sensitive ears could find it annoying. You are however, trading longevity since these bulbs are rated at 20,000 fewer hours than some of their competitors.
If a bulb's lifespan isn't a concern, then Beamtech's bulbs are ideal for you since they offer above average brightness with quiet operation.
---
Pros:
Affordable
Brighter than most LED Bulbs
No fan means no noise
Cons:
Shorter lifespan than competition.
---
3) Hikari Cree XHP50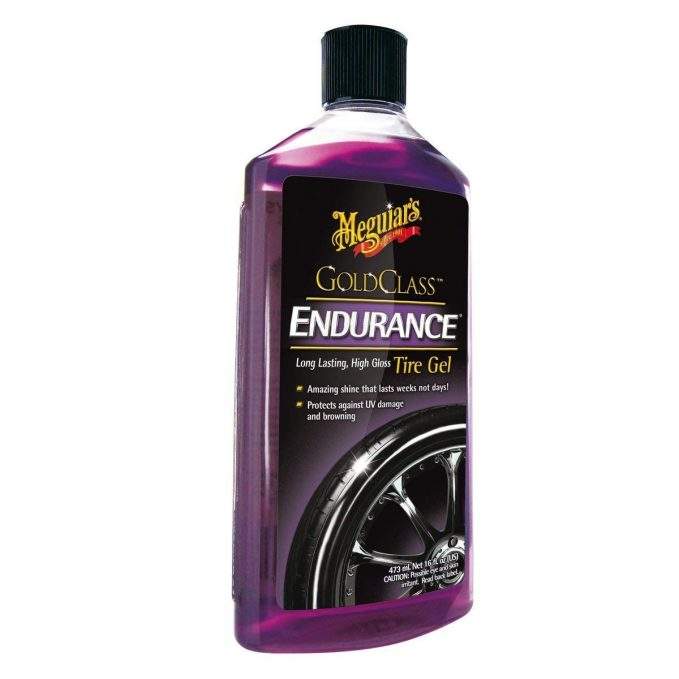 A more expensive option compared to the other two we've already mentioned on the list comes from Hikari. These LEDs offer 9600 lumens per pair at a 6000K temperature and can be used on headlights, fog lights, and daytime running lights. Hikari offers a two-year warranty with their products, which is less than CougarMotor but more than others.
Each bulb is equipped with 9,000 RPM TurboCool fans and are plug-and-play like most other LED bulbs on the market. Hikari advertises that its bulbs last around 50,000 hours thanks to a newly designed dual driver system that is used to safely power the LED bulb. The Hikari Cree XHP50 bulbs are also IP68 waterproof.
Overall, the Hikari Cree XHP50 is a great option if you're willing to spend a bit more for a brighter headlight with long-lasting life. These are highly recommended for drivers who commute often at night and travel on dimly lit roads. Since it is one of the brightest set of LED bulbs available, they'll offer more visibility than other competitors.
Lastly, Hikari Cree XHP50 LED bulbs are approved for use by the U.S. Department of Transport (DOT), but it's still recommended to check with state laws to make sure they're legal to use on your specific vehicle.
---
Pros:
Brightest bulb on our list
Long advertised life span
Two-year warranty
Cons:
More expensive than competition.
---
4) Auxbeam F-16
A nice mid-range option comes from Auxbeam, priced competitively while offering 6000 lumens per pair. The color temperature is 6000K, just like the Hikari Cree XHP50 and CougarMotor replacement bulbs. The LED bulbs feature aircraft-grade luxury gold aluminum and Cree LED chips, along with built-in CANBus to avoid error codes. They are also IP68 waterproof and dustproof, for those that plan on going off-roading.
Each bulb has a built-in turbo fan and since it uses aerospace aluminum alloy, the heatsink stays 30 percent cooler than a standard bulb. Auxbeam bulbs come with a one-year warranty, which isn't as competitive as other manufacturers.
Auxbeam's bulbs are the least bright of all the bulbs on the list, which may be preferred by some drivers. They are rated at 30 watts per bulb and comes with a plug-and-play built-in control driver to avoid error codes. They are available in a variety of bulb fitments so there's likely an application that fits your vehicle.
If you're purchasing Auxbeam F-16 LED bulbs, make sure you are getting a product that is sold and shipped by Auxbeam. The company says it is the only authorized dealer of its products, so keep your eye out for counterfeits.
---
Pros:
Competitively priced
Cree LED chips
IP68 waterproof and dustproof
Cons:
Only 6000 lumens per pair.
One-year warranty

---

5) LASFIT LED Headlight Bulbs

The most affordable product on our list comes from U.S.-based LASFIT. The company's most popular LED bulbs offer 7600 lumens as a pair at a cool 6000K color temperature, while rated at 30 watts per bulb. Like other LED bulbs, they are plug-and-play with a built-in ballast to save space. Each bulb also features a 9,000 RPM Hydroid Pressure Fan with AirFlux Dual Cooling Technology to dissipate heat. There are brighter products from LASFIT, some offering as much as 15200 lumens, but they're more expensive.

Outfitted with LASFIT's new COB Flip Chip technology, the bulbs provide a perfect beam pattern without any dark spots and foggy light. The Flip Chips also claim to exhibit less thermal resistance and reduce power dissipation better so they run cooler.

The company includes a no hassle, 45-day refund policy and one-year replacement warranty, which isn't as competitive as some manufacturers, but LASFIT's products are more affordable. These bulbs are ideal for owners that don't often drive at night and are looking for a cost-effective way to either upgrade their halogen bulbs or replace their LED bulbs.

Since LASFIT is based in the U.S, the company offers pickup for customers in Ontario, California, and even has installation services.

---

Pros:

Affordable
Above average brightness
Customer support with pickup available in California

Cons:

---