Top 10 SUV/Truck Highway All-Season Tires For 2017
With a seemingly endless number of tire choices for your pickup, crossover or SUV, it's easy to get confused real quick in trying to find the best tire that will suit your needs. Not only do you want a tire that performs well on the highway, but you also want one that provides a comfortable ride and offers a good treadlife.
Our 2017 Top 10 SUV/Truck Highway All-Season tires will hopefully provide what you are looking for. This list is based not only on our own experience, but reviews and comments made by other tire owners.
---
Michelin Defender LTX M/S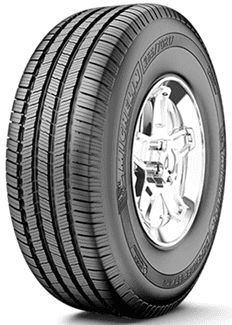 Replacing a top-rated tire like the original Michelin M/S2 is no easy task, but the new Michelin Defender LTX M/S has not only managed to equal the performance of its predecessor, but it has exceeded it. Dry/wet/winter traction, handling, ride comfort and treadwear are simply among the best in class.
Pirelli Scorpion Verde All Season Plus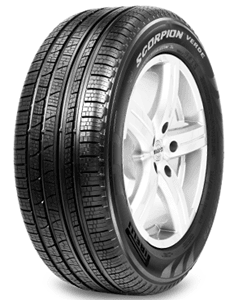 The newer Pirelli Scorpion All Season Plus delivers solid dry and wet traction along with refined road manners that make it one of the better SUV/crossover highway tires available today. Pirelli has managed to up the grip in winter weather conditions, as well as put a little extra comfort in the ride. Overall this updated model is on the same level as the Continental LX20.
Click Here For A Complete Review
Firestone Destination LE 2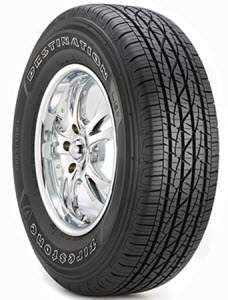 The second generation Destination LE 2 manages to do what many follow up models do not, and that is provide even better performance than their predecessor. Firestone has managed to not only pull it off, but the LE2 is among the best of any other brands as well. With its solid traction and quiet road manners, this tire is one of the best in class.
Click Here For A Complete Review
Bridgestone Dueler H/L Alenza Plus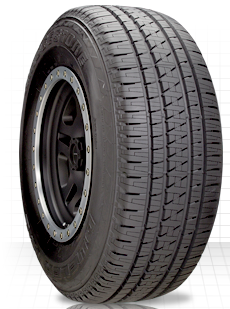 Delivering a smooth, comfortable ride as well as excellent traction on dry and wet streets, the Alenza Plus builds on an already solid foundation left by the original Alenza. There is little in the way of road noise, and this is a tire that provides very good handling. Bridgestone has also bumped up the warranty to 80K miles.
Click Here For A Complete Review
Cooper Discoverer HTP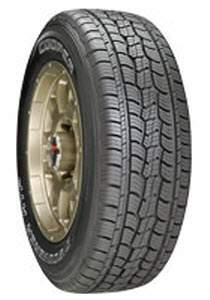 Delivering high performance traction with a smooth and more comfortable ride is exactly what you can expect from the Cooper HTP. Added sipes provide biting edges for increased grip on wet and snow covered roads, while the computer-optimized tread design reduces road noise and provides added ride comfort. With its lower price, this model provides some of the best value you'll find in this class. 
Click Here For A Complete Review
Yokohama YK-HTX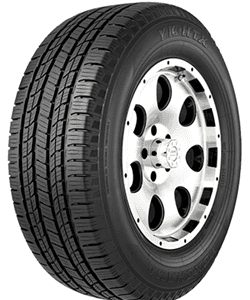 With a host of new tread technology, the YK-HTX was recently added to Yokohama's lineup in mid-2014 and has quickly become one of the better models in this class. A new tread compound, multi-sipe blocks and triple 3-D sipes increase traction on dry, wet and snow covered surfaces. The sidewall and contact patch are both optimized to provide excellent handling and a longer lasting tread life. A comfortable ride and low noise is another plus for this tire.
Click Here For A Complete Review
General Grabber HTS60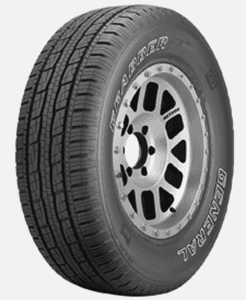 The original General HTS has been a well-respected tire for several years now, and the new General HTS60 only adds to its solid reputation. Expect to find added grip on wet and snow covered road surfaces, excellent ride comfort and a longer lasting treadlife. General backs it with up to a 65K mile tread warranty as well.
Click Here For A Complete Review
Michelin Premier LTX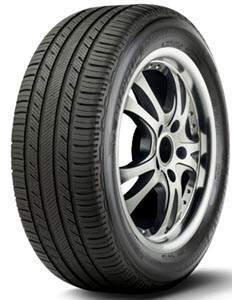 We normally do not list what we feel is the best tire in any particular class, but the Michelin Premier LTX is an exception. It is simply the leader of this class in delivering reliable traction and handling in all-season conditions, including snow, as well as being quiet and comfortable on the road and providing excellent treadwear. If you're looking for the best possible all-season tire for your truck or SUV, this is the one to get.
Click Here For A Complete Review
Continental CrossContact LX20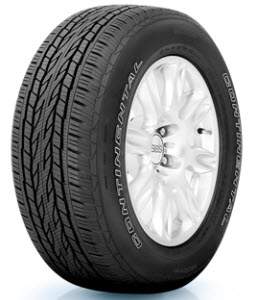 The CrossContact LX20 sports an attractive tread design with performance to match those looks. Expect to find excellent traction on this tire, as well as one that corners among the best in class. Add in a very comfortable ride and the 70,000 mile tread warranty, and you have one of the ten best all-season tires for any SUV, crossover or pickup.
Click Here For A Complete Review
Goodyear Assurance CS TripleTred All Season
Goodyear has scored another winner in the CS TripleTred. It sports outstanding traction on dry, wet or snowy roads, while also providing excellent braking and acceleration abilities on all surfaces, including ice. The ride is comfortable and the value for the money is exceptional.
Click Here For A Complete Review 
---