Top 10 Street Sport Truck All-Season Tires For 2018
Looking for the best tires for your street/sport truck or SUV? We've put together our choices for the best models that combine high-performance with excellent drivability in all-season conditions.
Our list of the 2018 Top 10 Street/Sport Truck All-Season tires is made based on several factors, which include our own experience, as well as reviews and comments from other tire owners.
---
Nitto NT 421Q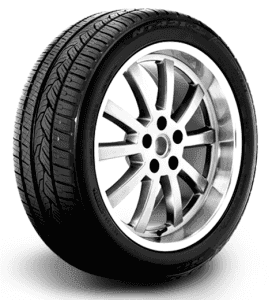 Nitto is known for their line of high performance tires, and their new NT 421Q provides truck and SUV drivers a serious option in this market. With a new high-tech tread compound and unique tread patter, this model features exceptional cornering grip and some of the best traction and handling on dry or wet pavement in its class. In addition, the ride is comfortable, road noise is minimal and Nitto tops it off with up to a 75,000 mile warranty.
Falken Ziex S/TZ-05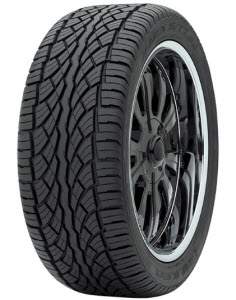 Sporting impressive performance on dry or wet pavement is just the beginning for Falken's Ziex S/TZ-05 tire. This model is also one of the most quiet and comfortable riding tires you'll find in this category. Treadlife is longer lasting due in part to a deeper tread depth, and Falken backs it up with a 50,000 mile tread warranty.
Click Here For A Complete Review
Yokohama Parada Spec-X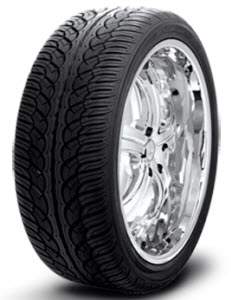 With its high performance low profile tread design, the Parada Spec-X from Yokohama is all about providing a higher level of street performance for your truck, SUV or sporty crossover. Because this model includes sizes up to 30 inches, fitment possibilities are nearly endless. Reinforced shoulder blocks add strength for enhanced cornering grip, while continuous center ribs increase steering response and stability. All in all, this is a tire that has a lot going for it in this market.
Click Here For A Complete Review
Nankang SP-7 Performance X/P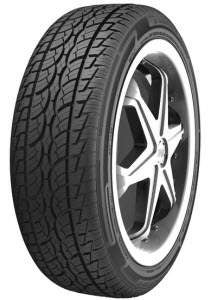 Designed for drivers looking for good overall handling on dry or wet road surfaces and better cornering performance, the Nankang SP-7 Performance X/P tire does that while also being one of the more budget-friendly tires in this class. The steering is quick and responsive, and tread life is better than expected for a low cost tire.
Click Here For A Complete Review
Firestone Destination ST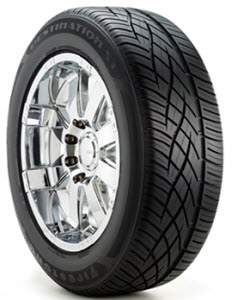 The Destination ST is Firestone's sport truck tire that is built to deliver the type of performance you're looking for in this class. This model features smooth handling to go with predictable traction in all types of weather and road conditions you encounter on a daily basis. The ride is among the most comfortable of any competitor tire in this class, and Firestone includes a 40,000 mile tread guarantee.
Click Here For A Complete Review
Sumitomo HTR Sport H/P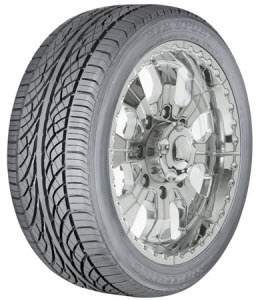 Many drivers may not know much about the Sumitomo HTR Sport H/P, but this tire offers surprisingly good street performance and road manners, as well as a longer lasting tread life. The two-in-one shoulder block design maximizes cornering grip and increases traction on dry/wet pavement. Steering response is quicker than many other models, and expect to find a comfortable ride on this tire as well.
Click Here For A Complete Review
Goodyear Fortera SL Edition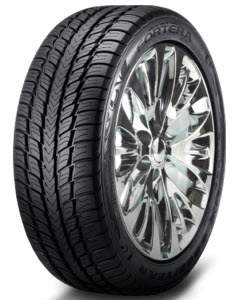 An aggressive tread design and impressive traction and cornering grip highlight the Fortera SL from Goodyear. A directional tread pattern and continuous center rib increase braking and acceleration, while providing quicker steering response. For a 22 inch tire the ride is very smooth and comfortable. The SL is simply one of Goodyear's better performing high-performance tires for your truck/SUV.
Click Here For A Complete Review
Kumho Ecsta STX KL12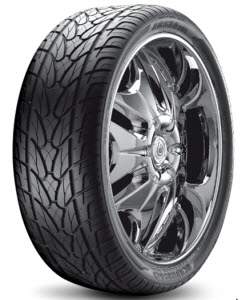 Featuring one of the cooler tread patterns of any tire in this class, Kumho's Ecsta STX KL12 delivers outstanding cornering grip and excellent dry and wet traction. Taking corners at higher speeds is flat out fun on this tire. The steering is quick and very responsive, and tire stability is very good at all speeds.
Click Here For A Complete Review
Pirelli Scorpion Zero All Season Plus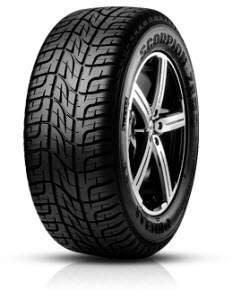 The Scorpion Zero All Season Plus from Pirelli not only sports a uniquely aggressive tread pattern, but it has the street performance to match its looks. Traction and cornering grip on dry pavement is superb on this tire. Pirelli uses a uniquely styled tread pattern that helps the tire deliver increased steering response and enhanced braking performance. The ride is comfortable for the most part, making this a nice choice in sport truck tires.
Click Here For A Complete Review
Nexen Roadian HP SUV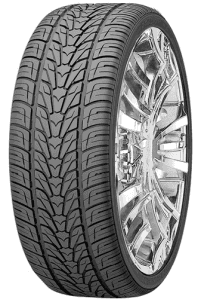 Nexen has one of the most popular models in the street/sport class with the Roadian HP SUV. We recently reviewed this tire ourselves and came away very impressed. With its unique arrow tread pattern design and larger shoulder blocks, you can expect sports car like cornering grip and steering response. Driving on wet pavement is another strong area, as is braking and acceleration performance. Ride quality is excellent, and treadlife is better than expected, making it easy to see why this tire is so popular among driving enthusiasts.
Click Here For A Complete Review
---