Top 10 Street Sport Truck All-Season Tires
The best sport truck tires are manufactured to provide exceptional handling, and responsive steering to fulfill enthusiasts' needs. These are tires designed keeping the sensibilities of sports cars in mind, and are perfect for high-performance SUVs that need exemplary performance in terms of traction, braking, and acceleration.
Equipping your vehicle with specialist street/sport truck tires will give you the guarantee of longevity, remarkable all-year-round utility, and outstanding performance.
Looking for the best tires for your street/sport truck or SUV? We've put together our choices for the best models that combine high-performance with excellent drivability in all-season conditions.
Our list of the 2020 Top 10 Street/Sport Truck All-Season tires is made based on several factors, which include our own experience, as well as reviews and comments from other tire owners.
---
Nitto NT 421Q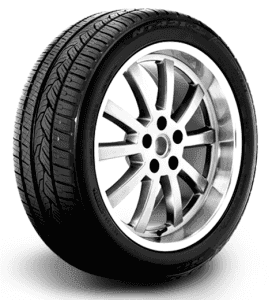 Nitto is known for their line of high performance tires, and their new NT 421Q provides truck and SUV drivers a serious option in this market.
The Nitto NT 421Q is designed with a silica gel based tread compound, which enables it to easily perform sharp turns and offer impressive braking and acceleration performance. A truly premium tire, in both design and application, the NT 421Q has plenty of features that warrant its purchase.
With a new high-tech tread compound and unique tread patter, this model features exceptional cornering grip and some of the best traction and handling on dry or wet pavement in its class. In addition, the ride is comfortable, road noise is minimal and Nitto tops it off with up to a 75,000 mile warranty.
Key Features
3D siping to provide added traction
Tread blocks to provide cornering stability
Open groove design for better performance in rain
Pros
Excellent handling on dry and wet roads
Handling and cornering ability is excellent
Comfortable driving experience
Cons
Users have claimed durability to be an issue
Falken Ziex S/TZ-05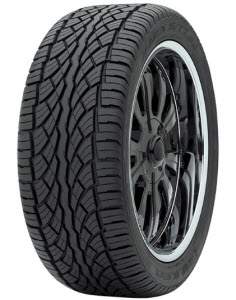 The Falken Ziex S/TZ-05 is one of the best sport truck tires in the market today. The five-rib tread pattern has been molded to allow the tire to maintain exceptional handling on dry and wet roads. The precise control on offer, makes this a fabulous set of tires to have on your SUV.
Sporting impressive performance on dry or wet pavement is just the beginning for Falken's Ziex S/TZ-05 tire. This model is also one of the most quiet and comfortable riding tires you'll find in this category. Treadlife is longer lasting due in part to a deeper tread depth, and Falken backs it up with a 50,000 mile tread warranty.
Key Features
Centre rib increases handling in high speeds
Shoulder lugs to decrease noise output
Shoulder blocks to increase traction on wet surfaces
Pros
Handling on dry and wet roads is amazing
Precise steering controls even on wet roads
Tires noise output is low
Cons
Tire performance is average in snow