Top 10 Passenger Car All-Season Tires For Winter Driving – 2017
While driving in rough winter weather conditions on a set of dedicated snow tires is always going to provide the best performance, what if you can only have one set of tires on your vehicle all year round? A good set of all-season tires is the answer, but what are the best all-season tires for snow? Which models deliver the best traction and grip on hard-packed snow and ice?
Here's our look at the 2017 top 10 passenger car all-season tires for snow and ice. Our list is not only based on our own experience, but reviews and comments made by other tire owners. Please note that our list is not in any particular order. All ten tires make excellent choices.
---
Michelin Defender T + H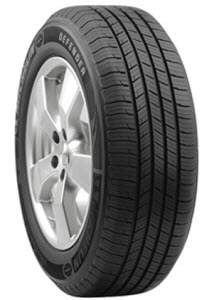 The newly updated Defender T+H scores well in winter driving due in part to Michelin's IntelliSipe Technology. It provides hundreds of added sipes which feature biting edges that deliver increased grip when traveling on wet or snow covered road surfaces. This is just one reason why Consumer Reports says that the Defender is a tire with few short comings.
Continental ExtremeContact DWS06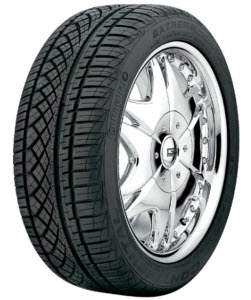 For an ultra-high performance all-season tire, the ExtremeContact DWS06 has long been considered an UHP all-season tire in the snow. Expect to find excellent traction on cold wet streets, as well as in light to moderate snow. The tire's unique crisscross grooves and high grip silica tread compound deliver solid performance in a variety of rough weather conditions.
Pirelli P4 Four Seasons Plus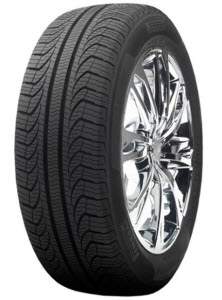 If you drive in milder amounts of snow and ice, the Pirelli P4 Four Seasons Plus is a very good choice in new tires. A silica tread compound and computer optimized sipe design combine to provide consistent driving performance on wet, snow or ice covered roads. There's also up to a 90,000 mile tread warranty included on this model.
Nokian Entyre 2.0
Nokian's Entyre 2.0 not only delivers reliable dry/wet traction and a comfortable ride, but it's winter performance is what you would expect from a leader in high-performing winter tires. Nokian uses their advanced technology to provide the kind of grip in harsh winter conditions that you can depend on. Publications like Consumer Reports agrees with this as well.
Continental TrueContact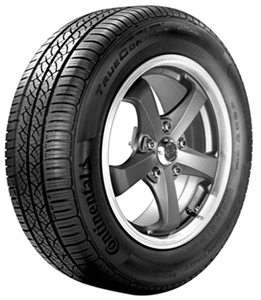 As one of the highest rated all-season tires, the TrueContact is also one of the better AS models when it comes to winter performance. With its siped tread blocks and unique traction grooves in the tread design, you can expect to find good all-around grip on snow, slush and lighter amounts of ice.
Hankook Optimo H727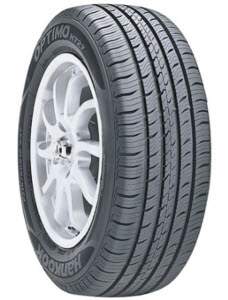 As one of Hankook's most highly rated tires, the Optimo H727 delivers excellent performance in deep snow and on icy road surfaces. A custom-blended tread compound and high-density sipes increase bite in packed snow and add more confidence when faced with driving in winter weather.
Click Here To Read Full Review
Pirelli Cinturato P7 All Season Plus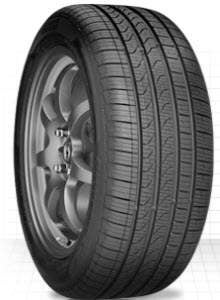 Pirelli recently released their Cinturato P7 All Season Plus that is not only more environmentally friendly, but its low oil and high-silica tread compound features lateral and longitudinal sipes that deliver excellent traction in light or deep snow. This new model is quickly becoming one of the best sellers among all tire models.
Cooper CS3 Touring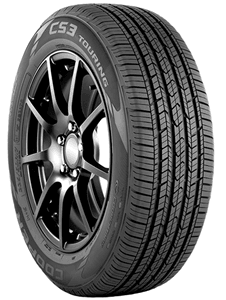 The CS3 Touring offers surprisingly good snow traction due in part to its 3-D micro gauge sipes and four circumferential grooves around the tread. The sipe design helps the tire grip hard packed snow and ice, as well as safely navigate slush and wet snow. With its lower price and good overall performance, the CS3 makes for a solid value in an all-season tire.
Goodyear Assurance ComforTred Touring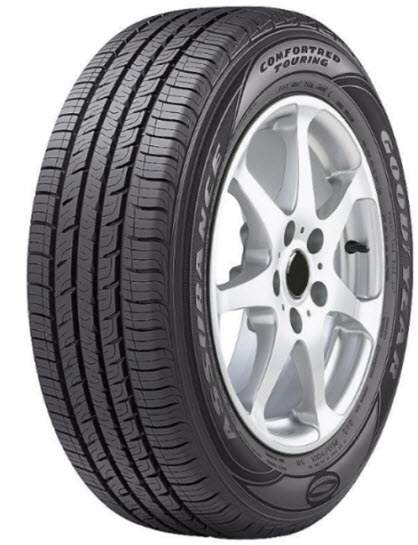 It's no surprise that the ComforTred Touring from Goodyear delivers a comfortable ride and longer lasting treadlife, but not a lot of drivers know that its performance on snow and ice is among the best all-seasons tires on the market today. Notched tread grooves and added siping around the tread give this model excellent bite on snow and ice.
General Altimax RT43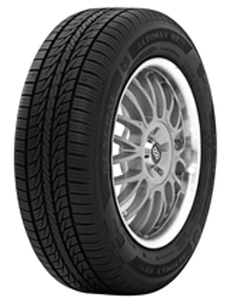 One of the key features that help the RT43 deliver excellent winter driving performance is the Anti-Slip Sipe Design Technology in the tread. We've driven this tire on wet snow, slush, hard-pack and even a bit of ice and found it to provide reliable traction. In addition, the ride is comfortable and treadlife is long lasting. Truly one of the best all-season tires for driving in winter weather conditions.

---