Top 10 Low Priced All-Terrain Tires For 2017
Saving money on new all-terrain tires is on the minds of many drivers these days. With that in mind, we thought it would be helpful to look at the 2017 Top 10 Low Cost All-Terrain tires that can help you save some extra cash.
Tires are listed in no particular order, and all would make a nice addition on any light truck, SUV or other 4×4.
---
Laufenn X Fit AT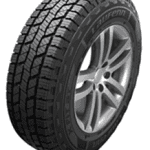 Not only does the X Fit AT cost quite a bit less than many big-name brand tires, but it also performs much better than average. For driving in milder off-road conditions or on the highway, this tire does a solid job.
Atturo Trail Blade A/T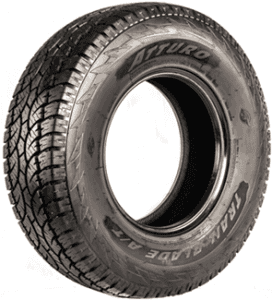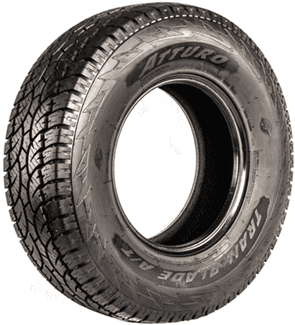 If a lower priced and aggressive looking AT tire is what you'd like, you may want to add the Atturo Trail Blade A/T to your short list. In addition, this model sports a deeper 12mm tread depth that helps extend the treadlife, and Atturo backs it with a 50K mile warranty.
Mastercraft Courser AXT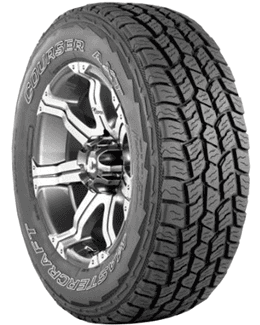 Featuring a good-looking tread design and traction on wet or snow covered roads that is among the better value-priced tires, the AXT has been extremely popular since its release a few years ago. You'll also find a 50K mile warranty in addition to its lower price.
Capitol All Terrain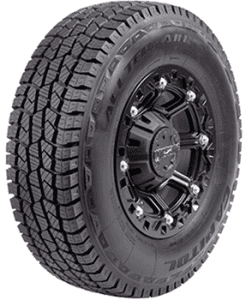 Ideal for driving in lighter off-road conditions, the Capitol All Terrain will also save you a good amount of money as well. It's mild-mannered enough for everyday driving and the tread holds up better than expected for the most part. It comes backed with a 50K mile tread warranty.
Pathfinder Sport S A/T
If we had to choose a favorite among all the lower priced all-terrain tires, the Pathfinder Sport S A/T may be the best of the group. It features an aggressive looking design that transforms the looks of any vehicle, and the on/off road performance from this model matches its looks. It also has the mountain/snowflake emblem designating it as Severe Service rated in winter conditions.
Corsa All Terrain XL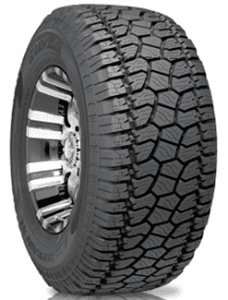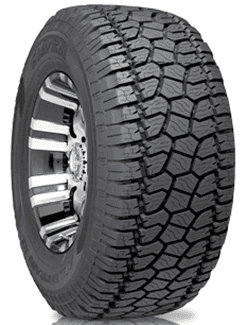 If an aggressive off-road tire at a low price is what you're after, the Corsa All Terrain XL makes an excellent choice. Performance on the highway is very good, especially on snow covered road surfaces. This model also has a 40K mile warranty.
Federal Couragia A/T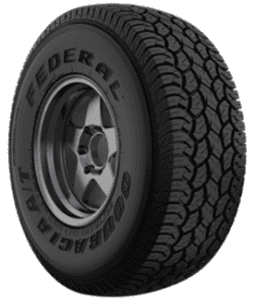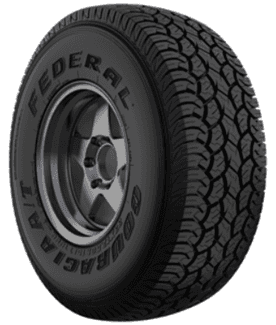 As one of the more popular cheap all-terrain tires, the Couragia A/T from Federal performs very well in all types of off-road terrain. Despite its rugged traction off-road, this model is pretty nimble rolling down the highway as well.
GT Radial Adventuro AT3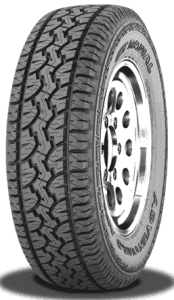 The Adventuro AT3 from GT Radial is easily among the best lower costing all-terrain tires available today. It handles most any off-road terrain with relative ease, yet rides smoothly and comfortably down the highway. Simply stated, the AT3 offer good all-around performance and value.
Kenda Klever A/T KR28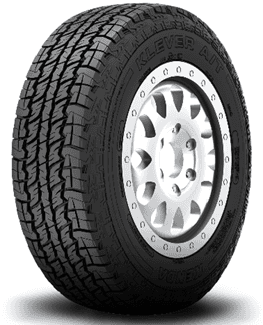 Kenda's AT tire delivers solid traction in most every type of off-road terrain you might go through. It's 3-ply sidewall with a tough fabric overlay may be among the strongest of most AT tires today. Traction on dry, wet or snow covered roads is also very good.
Multi Mile Wild Trail All Terrain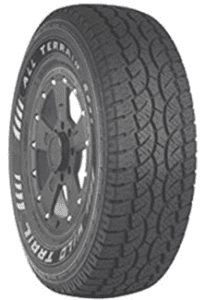 Since the Wild Trail AT tire is just a little over a year old, you may not have heard of it yet. For milder use in off-road conditions, the Wild Trail does quite well, making it a good choice for drivers living in rural areas on gravel or dirt roads. On paved streets and highways, this tire performs as well as many name brand AT tires.
---