Top 10 Longest Wearing All-Season Tires For 2017
In today's tougher economic climate many vehicle owners are looking to save as much money as they can, and that would include getting as long a tread life out of their tires as possible. Advances in tire technology have led to several tire models getting much higher mileage than they did just 10-20 years ago. In fact, some tires may get more miles than the actual vehicle they are put on.
Naturally, there can be a trade off for higher mileage and longer tire warranties, and that may be performance. With harder tread compounds, softer sidewalls and higher UTQG ratings, they often reduce high performance handling and cornering power. But let's face it, drivers looking for a 100,000 mile tire are not the same drivers looking for new tread on their Chevy Corvette.
We've reviewed all of the various tire brands and models to come up with our list of the 2017 Top 10 Longest Wearing All-Season tires. They are also among the highest UTQG ratings for new tires as well. All of the tires listed have tread warranties of 70,000 miles and up. They are not listed in any particular order.
---
Cooper CS5 Grand Touring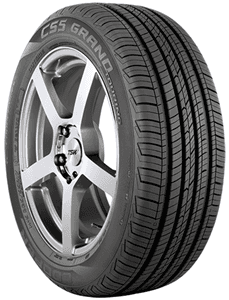 Not only is Cooper's new CS5 Grand Touring an excellent tire when it comes to performance and ride quality, but it also has a longer lasting treadlife. It features a 780 UTQG rating and an 80K mile tread warranty. We've heard from many drivers who are praising its treadwear. Overall it's a solid choice in a touring all-season tire
Goodyear Assurance TripleTred All-Season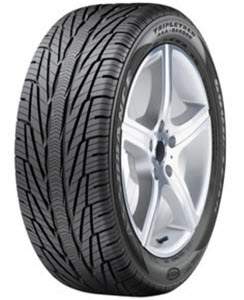 The TripleTred All-Season has been a consistent best seller in the basic all-season category for a few years running due in part to its focus on year-round traction and handling. Another added benefit with this model is its longer treadlife, which is warranted for 80K miles and sports a 740 UTQG rating.
Click Here For A Complete Review
Continental True Contact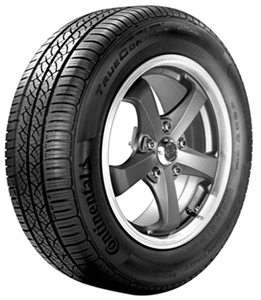 Continental produces a number of tires that feature a longer lasting treadlife, but the True Contact may be their best. The tread compound is built to save money on fuel, as well as provide excellent all-season traction. It features an 800 UTQG rating and is a big reason why Continental backs it for 90K miles.
Click Here For A Complete Review
Yokohama Avid Ascend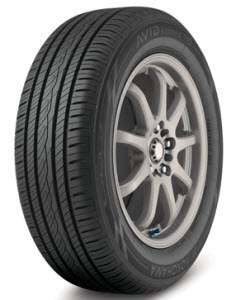 Yokohama's latest touring all-season tire uses innovative orange oil technology in the tread compound that helps give the tire an extended treadlife that is among the better tires in its class. Beyond that, this is also a tire that performs quite well. The tire has an 800 UTQG rating and Yokohama provides up to an 85K mile tread warranty.
Click Here For A Complete Review
Michelin Defender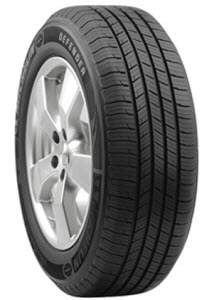 The Defender has been a top model in the all-season class since its release a couple of years ago. One of many outstanding benefits with this tire is its longer lasting treadlife. Michelin's MaxTouch Construction and IntelliSipe technology combine to provide more even treadwear and increased treadlife. It's also why it carries an 820 UTQG rating and a 90K mile warranty.
Click Here For A Complete Review
General Altimax RT43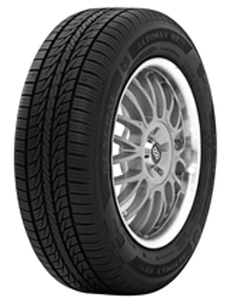 Since its debut 2 years ago, the RT43 has continued to surprise drivers with its above average traction and handling, as well as its excellent treadwear. General has utilized several new technological advances in the tread on this model including their low surface abrasion technology that helps extend treadlife. Dollar for dollar, with its 700 UTQG rating and 75K mile warranty, the RT43 may be the best value of any basic all-season tire.
Click Here For A Complete Review
Bridgestone Dueler H/L Alenza Plus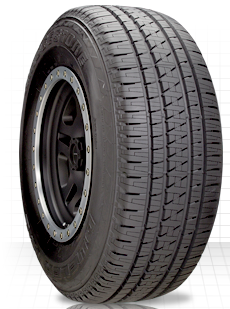 The Bridgestone Alenza Plus is a great option for extending treadlife on your pickup, SUV or crossover. A tread compound that not only enhances traction and comfort, but is created for better treadwear helps in providing this tire with its 800 UTQG rating and 80K mile tread warranty.
Click Here For A Complete Review
Continental CrossContact LX20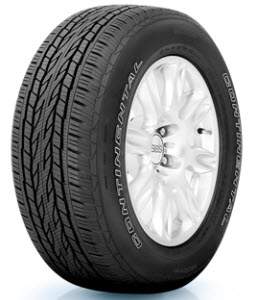 As one of the best touring all-season tire in the truck, SUV and crossover segment, the LX20 is known for its longer lasting tread. A big reason for this is that Continental uses a unique blend of Tg-F Polymers and Silane additives that work together in increasing treadwear. This model has a 740 UTQG rating and the warranty is for 70K miles.
Click Here For A Complete Review
Pirelli P4 Four Seasons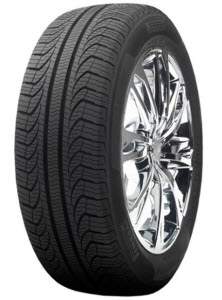 For the past several years, Pirelli's P4 Four Seasons tire has been well praised for its extended treadlife. This is due in part to its tread compound and computer-optimized tread design that focuses on performance and treadwear. With its 760 UTQG rating and 85K mile warranty, this is a tire that will last for many miles.
Click Here For A Complete Review
Goodyear Assurance ComfortTred Touring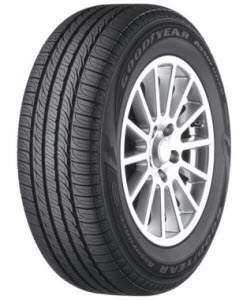 Not only is the ride more smooth and comfortable on the Goodyear ComforTred Touring, but it also designed to provide a longer lasting treadlife as well. A 740 UTQG rating and 80K mile warranty are among the highest in its class.
---