Top 10 Anti-Freeze Products For Your Car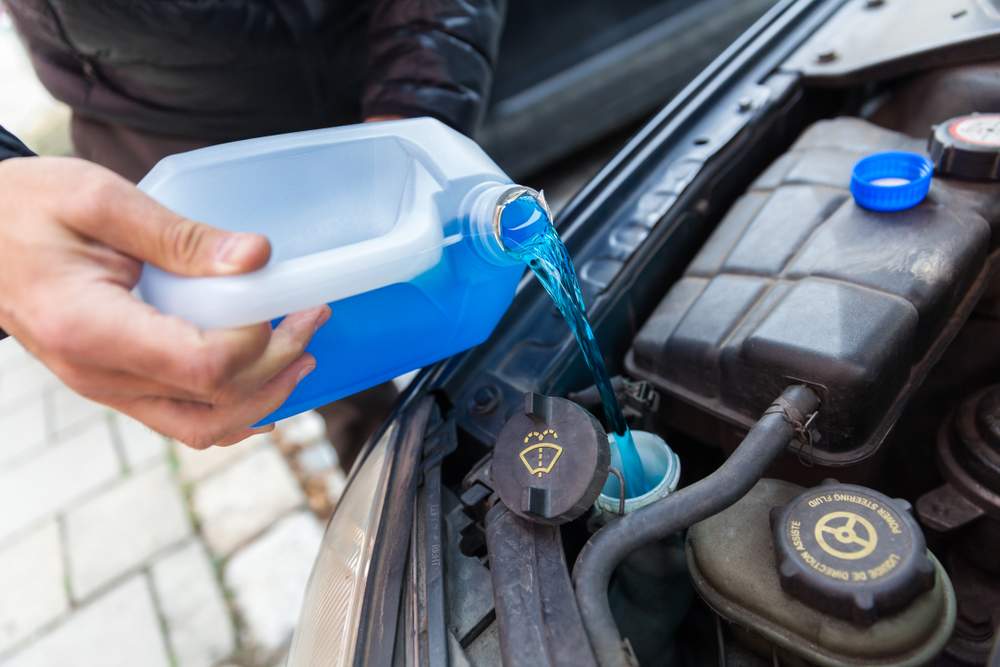 To make sure that your car runs worry free, you have to ensure a number of things; that your tires are not worn down and are fuel efficient, there is enough engine oil and wiper fluid, and the coolant levels are optimal. 
Similarly, the importance of using the right antifreeze and coolant cannot be stressed enough.
A car's engine produces heat while running; if not dispersed efficiently, this heat can cause considerable damage. This is where the coolant plays a vital role, as it draws the heat away and maintains a steady temperature.
A coolant is basically a water-based liquid that circulates in the engine through a hose or passages. After the coolant absorbs the heat, it is then drawn out through a separate passage before getting cooled again by the intercooler. This cycle continues until the car's thermostat functions to regulate the temperature of the engine.
Modern coolants also come with anti-freeze properties to stop the engine from freezing during sub-zero temperatures. They also contain certain additives like lubricants and corrosion inhibitors to ensure that your engine keeps running smoothly.
Considering their importance especially in the winter season, we have compiled a list of the best anti-freeze coolants available on Amazon right now.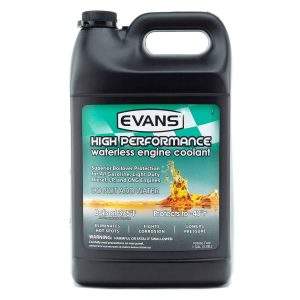 The front-runner in this list is the Evans coolant because of its water-free engineering; simply put, this means  that it minimizes corrosion and in turn, helps extend the life of your engine life.
A critical step that needs to be taken before filling your car with a water-less coolant is to ensure that the cooling system does not have any water. This can be done by flushing out any water-based coolant from your car through a prep fluid. 
The Evans coolant is designed for various types of engines that range from high-powered V8s to modern-day compact four-cylinder cars. Additionally, its prolonged life means that it needs to be changed less frequently compared to a regular option.
Pros

Water-free solution means that it prevents corrosion and rust

It can be used in a variety of engines, both gasoline and diesel 

Long-lasting

Cons

Comes with a heavier price tag
The MaxLife coolant is highly rated due to its efficiency and affordability. It is the most popular brand of coolant available in the market and works in almost all America manufactured cars of the past decade. 
It comes with an additive called Alugard Plus which is renowned to protect the engine from corrosion and wear. As such, it combines with other additives to prevent rust from destroying the engine.
Additionally, it's specially formulated to lubricate gaskets and seals for optimized engine performance. 
Pros

Highly reputed brand

Affordable

Lubricates parts

Prevents corrosion

Cons

Not ideal for low mileage or newer vehicles
This coolant is not only affordable, but extremely efficient for all types of cars and trucks.
The Zerex G-05 performs equally well on both diesel and gasoline engines, but provides extra benefit with diesel vehicles due to some additives.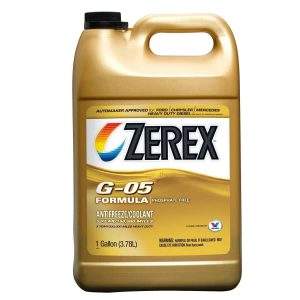 For instance, the nitrite based additive called "ZEREX G-05" provides protection to a diesel's cylinder liners from erosion while other components protect the radiator from scaling and other types of hard water deposits.
This antifreeze/coolant is organic, which means it is legal for use in Europe. It comes as a concentrate and needs to be diluted with pure distilled water before being used. 
Pros

Works in both gasoline and diesel engines

Lower price compared to other organic coolants

Prevents rust and corrosion

Cons

Some users claim it's not that good in gasoline engines
This anti-freeze/coolant is particularly best if you have a Ford vehicle; the manufacturer has specially engineered it for optimum performance and increased engine health.
The Ford Cooling Orange fluid drops the temperature to -34ºF and raises the boiling point to 265ºF to ensure that your engine continues to perform well in different climates.
The most promising aspect of this anti-freeze fluid is that it's pre-diluted with 50/50 water to coolant ratio; in other words, you don't need to mix it with water.
Pros

Good performance all-year-round

Easy to differentiate due to distinct orange color

Cons

Better suited for Ford engines
This is a new and different approach to cooling fluid for vehicles; it's designed for all types of water pipes and not only your car's cooling system. 
It comes with two bottles that are half-filled with concentrated cooling agent; these must be filled with water before the liquid is poured inside the car. 
The Camco RV has a wide range of uses; it can be used in boats, RVs and even in a home's pipe. 
As this product is specially designed for sub-zero temperatures, it drops the water's freezing point to an astonishing – 50ºF while providing decent performance in hotter climates.
Pros

Multiple uses

Specially formulated for the coldest weather

Cons

Not better than most anti-freeze coolants for vehicles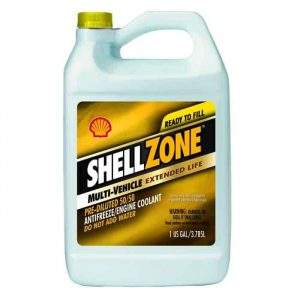 Over the years, Shell has proved to be a viable brand in the industry and produces some of the top products like this one.
The ShellZone Pre-Diluted anti-freeze/coolant is an easy to use product since it comes with a 50/50 pre-diluted ratio. 
It is designed to protect both gasoline and diesel engines, and provides special protection in the winter with its anti-freeze additive that prolongs your engine's life.
Pros

Reputable brand name

Affordable

Anti-corrosion additives that keep the engine in good health

Cons

Not compatible with all types of vehicles and models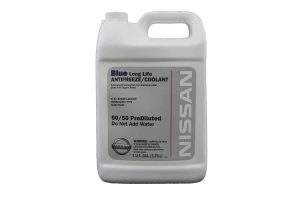 If you drive a Nissan vehicle, than this product is made for you – as an added benefit, the pre-mixed coolant can be poured directly into the car's cooling system.
The Nissan anti-freezing fluid comes with anti-corrosion additives that protect aluminum and iron engine parts from wear, and prolongs the life of your engine.
Pros

Famous brand name

A pre-diluted mixture, making it convenient to use

Cons
This antifreeze was specifically designed for Toyota, Scion and Lexus models, but can work for non-Toyota models as well considering its cooling capabilities.
The Recochem OEM is an organic OAT-certified coolant that promises to last five years and more than 150,000 miles. It is sold in a can of one gallon and can be used to make two gallons after mixing with water.
Pros

Organic coolant

Best for Toyota

Cons

Does not work on all car models and types

This coolant not only protects your car's engine, but it is also suitable for ATVs, motorcycles and more.
Engine ice is specially designed for the winters and won't freeze even in extreme weather; this makes it very well-suited for a variety of applications.
Pros

Affordable

A range of uses

Organic

Cons

May not suit newer  vehicles
This cheap, convenient to use and organic solution is a solid buy for almost any type of user.
This coolant is formulated with an ethylene glycol formula that works wonders in a variety of applications in almost all types of cars – the reason why many buyers term this as the best universal agent available in the market right now.
The Prestone Extended life coolant is free of any phosphates and silicates that may harm the engine; this prolongs the life of your car and also makes it an eco-friendly option.
Pros

Top of the line product

Almost free of harmful additives

Works well for most cars

Cons

Some users find it to be expensive
These are our top 10 picks for car antifreeze products available in the market right now. While choosing the right product can be time consuming, it's absolutely vital to choose the right product so as improve the overall performance of your engine.