Top 10 All-Season Tires Under $100 For 2017
Are you looking for a new set of tires, but want to spend the least amount of money as possible? Perhaps you are unsure of which models are the best choice for your vehicle that will still allow you to stay within your budget? Whatever the reason, we've put together our list of the top 10 best all-season tires under $100 which are updated for 2017.
Many people feel that low cost means cheap tires, but this just isn't the case with the tires on our list. Each of our top 10 tires are chosen as a result of quality, price, reviews and comments from other drivers, as well as our own experiences. For more detailed reviews on each tire, you can find them listed under our Tire Reviews section. Prices for all tires on this list are based on tires that fit 15″ rims and come in a wide variety of sizes.
---
Kumho Solus KR21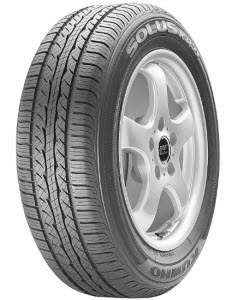 The KR21 from Kumho is one of the lowest priced all-season tires available. It sports good overall ride quality to go with dependable year round traction and handling. One of the strengths with this tire is how quiet it is on the road. The tires comes with a very good 85,000 mile warranty.
Prodigy H/T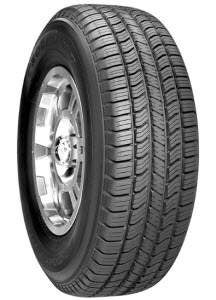 Made by Yokohama for trucks, SUV's, crossovers and vans, the Prodigy H/T features impressive traction and handling regardless of whether the road surface is dry, wet or even snow covered. The tread life on this tire is long and the ride comfort may surprise you. There is also a 60,000 mile tread warranty included with this model.
Click Here For A Complete Review
Ohtsu FP0612 A/S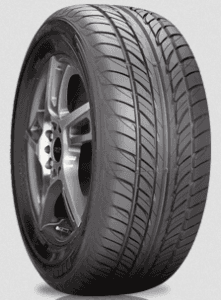 As one of the lowest priced high-performance all-season tires made today, the Ohtsu FP0612 also offers pretty good performance that may even surprise you. Traction on dry and wet pavement is more than decent, ride comfort is not bad, and there's also a 40K mile warranty. It delivers very good overall performance at a cheaper price, making it a good option.
Click Here For A Complete Review
General Altimax RT43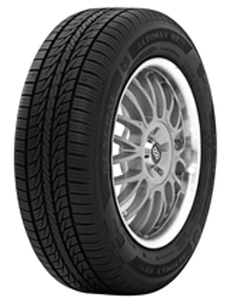 The newest addition to the General Tire lineup is also one of their best. The Altimax RT43 features a unique twin tread compound that not only increases traction on wet, dry or snow covered road surfaces, but it also adds more driving comfort by cushioning the ride. With its 75,000 mile warranty, treadlife is longer lasting on this model as well.
Click Here For A Complete Review
Laufenn G Fit AS
Since Hankook launched their Laufenn brand as an entry-level option for budget-minded drivers, the G Fit AS has quickly become a popular option. For basic driving needs this tire is dependable and built to last, and the lower cost will save you a lot of money in the process.
Click Here For A Complete Review
GT Radial Champiro VP1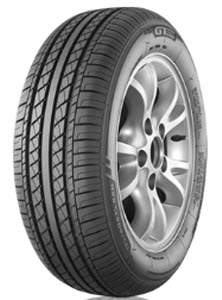 GT Radial has included features on its Champiro VP1 that are normally found only on tires costing much more than this model. A low rolling resistance tread compound increases fuel efficiency, while the tire's tread block design enhances all-season traction and handling. Noise cancelling technology reduces road noise, making this a very quiet and comfortable riding tire.
Click Here For A Complete Review
Goodyear Assurance UltraTour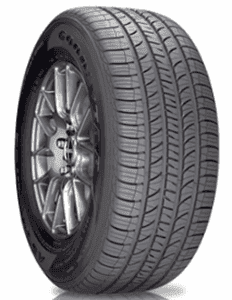 The Goodyear UltraTour is designed to provide one of the more comfortable rides in an all-season tire that you'll find today. However, this tire sports excellent year round traction to go with more than capable handling on all types of road surfaces. A 70K mile tread warranty and its lower price make this a solid choice in new tires.
Click Here For A Complete Review
Kelly Edge A/S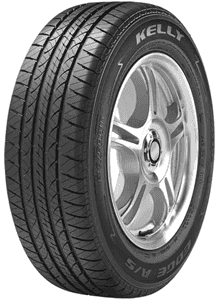 This budget-friendly model from Kelly Tires, which is owned by Goodyear, offers some of the better dry, wet and winter traction of any all-season tire available. The steering is quick and responsive, and Kelly backs it for 55K miles.
Click Here For A Complete Review
Arizonian Silver Edition III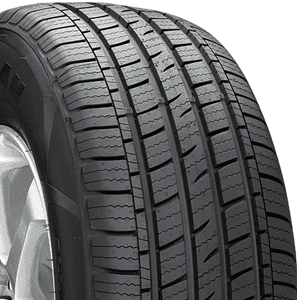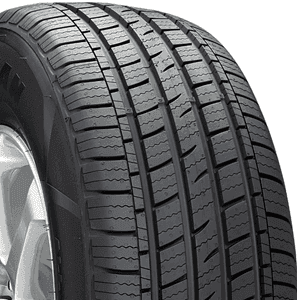 Not a lot of people know about the Silver Edition III, but it fits in nicely for a low cost all-season tire. It's built to deliver reliable dry and wet traction, while providing a comfortable ride with a better than average treadlife. Road noise is minimal. As a subsidiary of Cooper Tire, you'll also find a 55K mile tread warranty on this tire.
Click Here For A Complete Review
Westlake RP18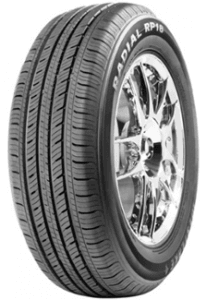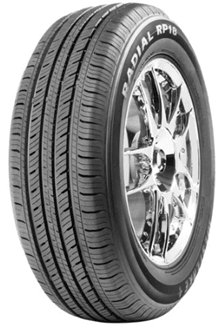 If we had to choose the top all-around lowest priced all-season tire, the RP18 is our likely pick. Expect good dry and wet grip, as well as a nice ride quality. For around town driving or daily commuting, this tire doesn't disappoint.
Click Here For A Complete Review
---