Snow and Winter Tires – The Best Online Buys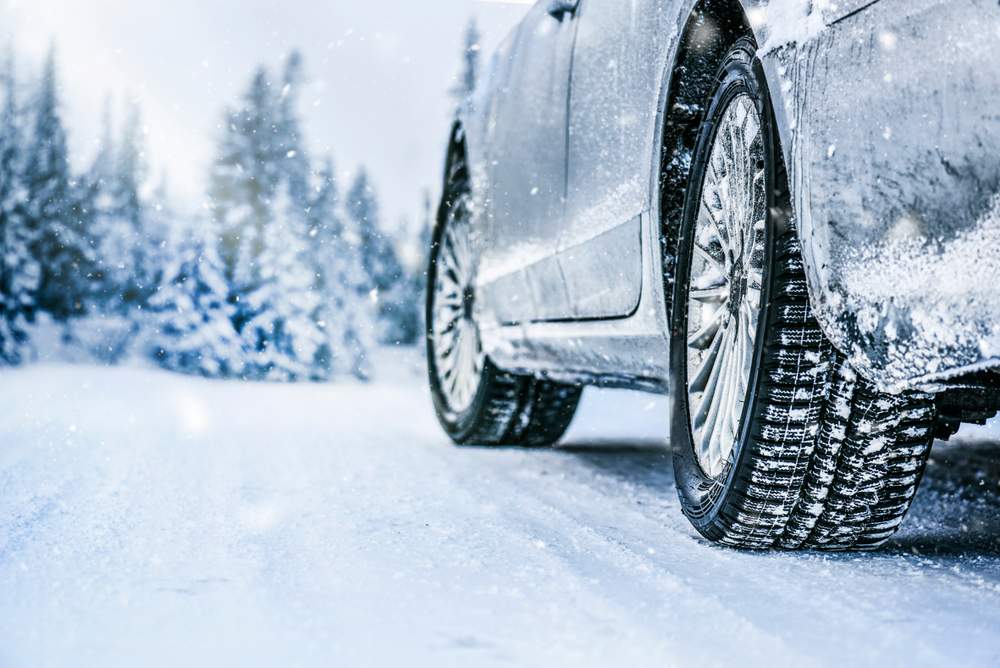 Many drivers believe that all-season tires are good enough for year round driving; however, this is only true if you live in an area with moderate climate.
If you live where it snows – or you experience extreme weather conditions – then it's a good idea to opt for a set of special winter tires. Not only do these provide good performance and improved safety, but they also give you extreme grip and sharp handling while driving through snow and ice.
Consider this: around 738 motor vehicle traffic fatalities in 2017 occurred due to tire related crashes.
In short, when it comes to driving in winter weather, you need to have the right set of tires. Here, we present some of the best quality tires available online from different manufacturers. All of them are designed to work satisfactorily for the winter season. 
Not all winter and snow tires featured online would play equally good for you. To make the selection process easier, we've highlighted the top winter tires by different brands.
With features like ultra wet traction powered by V-TRED™ technology, rim protection and RunOnFlat® technology, this tire by Goodyear is an ideal choice suited for snowy and slippery conditions often encountered in winters. 
And the best part is that it comes with a replacement limited warranty, which means that you can get free or prorated-price tire replacement in case of a problem. 
When you need superb road grip during winter, nothing compares with this brand. 
The Goodyear Ultra Grip® Ice features a fortified tread base platform for brilliant vehicle handling behind the wheel and a luxurious driving experience. In addition, this tire comes with enhanced ice traction due to winter silica treat compound.
This tire variant by Michelin will never let you down in terms of its benefits and features. With its increased manageability comes greatly improved vehicular handling and high-speed functioning. 
Even better, its low noise level means that you won't hear the tires running in the cabin. 
The Yokohama W.Drive V905 presents high class precision at steering control with minimized vibrations when you drive. 
With hydroplaning resistance for increased fuel economy and lesser rolling resistance, this is one of the best winter tire options in the market.
This tire by General is specifically designed for winters, with snow traction ridges for extra stability while accelerating, retarding or turning in either direction. In addition, the interlacing sipes ensure enhanced braking and vehicle stability. 
This winter tire by Toyo features an all-round, heavy duty construction. Deep and wider tread grooves with enhanced sipe density add to its snow traction and stability. 
The Continental ContiWinterContact TS790 tire has been developed to offer superb snow / ice traction during winter conditions. Its unique design provides a great driving experience on wet, dry and icy routes. 
This variant by leading tire brand, Dunlop, is manufactured keeping in mind the required traction level in snow and on ice-covered roads. 
The design features an asymmetric, random block pattern to provide a superior grip while the interlocking sipes are arranged in a 3D, zig-zag pattern to enable better vehicular control and handling. 
This winter tire by Hankook is constructed with high silica content compounds for extra grip on wet and snowy roads. 
The three-dimensional sipes offer minimum block motion while continuous center patch offers continuous and consistent surface contact. The reinforced belt construction lends it increased tread strength – in short, this is a great option for those who are looking for a new set of tires.
Why Your Automobile May Just "Love" The Winter And Snow Tires?
Before we list down the best winter and snow tires, here are some useful tips and special features that can help you make an informed decision.
Remember, your vehicle is sure to perform optimally on long, cold stretches with enhanced safety and reliability if you have winter tires fitted.
For Temperatures Below 7° Celsius, Get These Tires On!
The matter of safety and minimizing the risks to oneself and other motorists while driving can never be underestimated. Winter tires are essentially designed to work under intense temperatures, ice and snow that make driving hazardous. 
The Unique Design Says It All
Winter tires are particularly designed with superior tread patterns and sipes for the purpose of additional grip and traction on snowy routes. 
An open, unidirectional tread pattern is what sets winter tires apart and provide a smooth driving experience. For better results, studded or spiked tires are the first choice of global consumers.
And Then, The Unique Tire Material
Comprising of a higher ratio of natural rubber reinforced with specialized high silica materials, winter tires offer much better grip with the treading surface. The soft, pliable and flexible texture makes it an ideal choice for driving during cold, snowy winters. 
A Word Of Caution: When you decide to replace your all-season tires with winter ones, you've got to replace all 4 tires simultaneously. Changing just the front or the rear pair often leads to uneven wear and tear.