Power King Towmax STR Tire Review & Rating
A number of trailers manufactured in the US today come with Towmax STR trailer tires on them. Thanks to its five-rib tread design, Towmax STR tires provide a smoother and more stable ride, and the tread is designed to last for a longer period of time.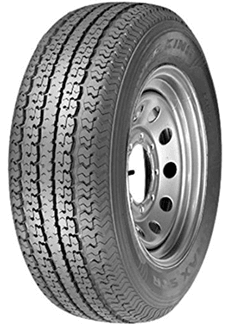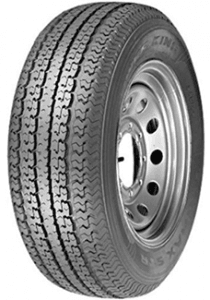 Towmax STR tires have a wider circumferential groove, that leads to greater traction in wet conditions and its optimized tread design results in more even tread wear over time. This model features a C, D or E load rating for hauling heavier loads, and is available in 13-16 inch sizes.
Pros
Good traction and stability on dry/wet pavement
Cons
Numerous issues with blowouts and failures from other trailer owners
Overall Thoughts
There are a lot of mixed feelings about the Power King Towmax STR trailer tire. In many cases, different types of trailer owners have experienced blowouts, sidewall failures and bulges soon after they purchased these tires, even though these tires had the correct tire pressure and the trailer owners were driving within the recommended speed range for these tires. As you might expect, some of these issues caused considerable damage to their trailers and rigs on which they were installed.
On the other hand, we've heard many trailer owners talk of positive experiences with these tires. That said, we feel there have been far too many failures for us to recommend this particular model. We would recommend going with the Maxxis tire or new Goodyear Endurance as a far better choice.
Tire Sizes
13″
ST175/80R13 C/6 BSW
ST185/80R13 C/6 BSW
14″
ST205/75R14 C/6 BSW
ST215/75R14 C/6 BSW
15″
ST205/75R15 C/6 BSW
ST205/75R15 D/8 BSW
ST225/75R15 D/8 BSW
ST225/75R15 E/10 BSW
16″
ST235/80R16 E/10 BSW
ST235/85R16 E/10 BSW
Price Range
Power King Towmax STR prices range from approximately $37 and up. You may also find occasional rebates, discount prices, coupons and special offers on this tire.
---