Pirelli Winter Ice Zero FR
Winter tires are specifically designed to provide better gripping on snow-covered roads. They offer the most comfortable driving experience, even in conditions where regular tires are susceptible to skidding.
There are two common types of winter tires known to provide excellent winter traction: studded and studless winter tires.
While many drivers still choose studded tires when driving through ice-ridden surfaces, the latest state-of-the-art car manufacturing technologies have allowed studless tire models to provide the same – sometimes way better – traction levels during the winter.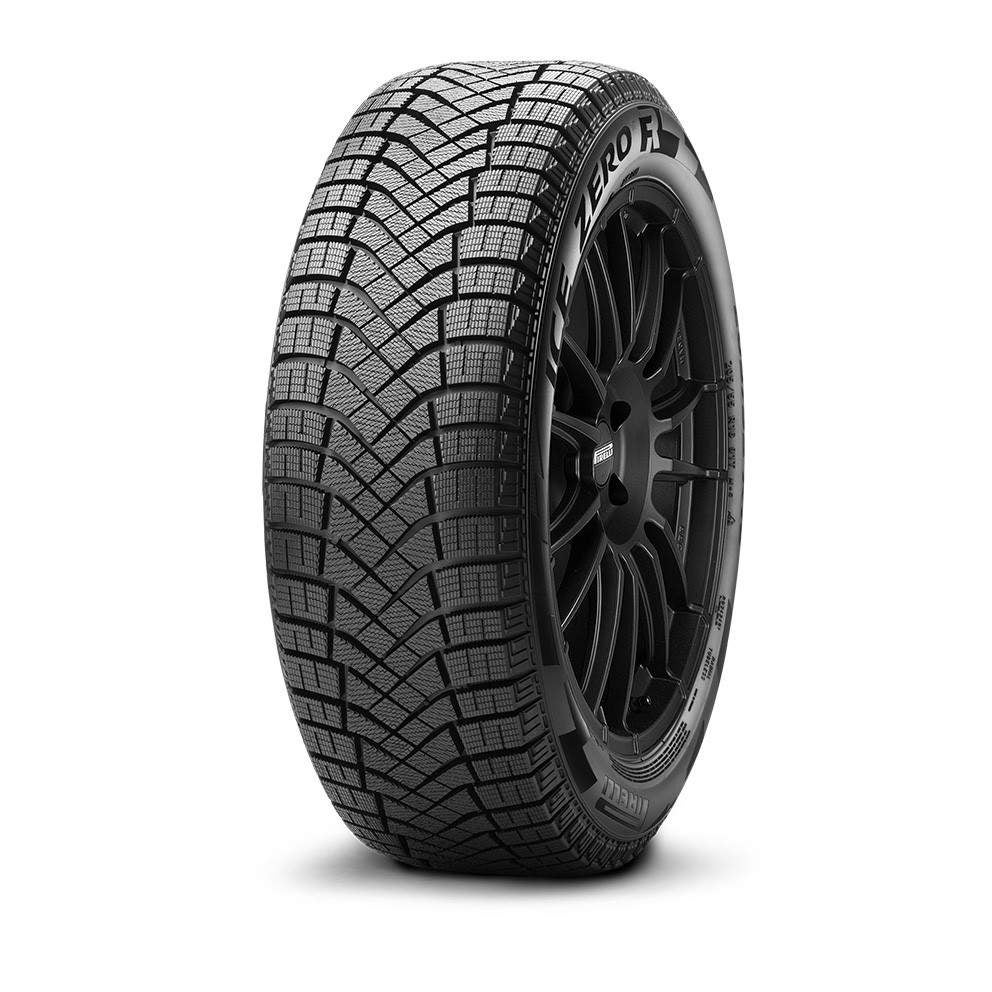 When shopping, you will find a wide variety of studless tires. However, our pick for this season is the Pirelli Winter Ice Zero FR – their latest winter tire. Pirelli is a globally recognized brand that has been producing premium and top-quality tires since 1872.
The tire uses its improved tread pattern design to tackle winter conditions effortlessly. This model comes with exceptional handling, controllability, and long treadlife to ensure you have the best and safest winter driving experience.
Without further ado, let's explore some of its specifications in details.
Overview
Winter tires are quite useful for people who drive in areas known to face hostile winter conditions.
This is because they provide better performance on both dry and wet surfaces, even though they are designed specifically for wintery conditions, and the Winter Ice Zero is no different.
The tire was made to provide the handling, traction, and grip drivers need in cold and wet conditions.
It has been made especially for a broad range of SUVs, medium-sized cars, and premium sedans and will get you through the ice, winter storms, freezing rains, and slush without a worry.
The Winter Ice Zero features a directional tread block placement that offers a firm grip even on the slickest surfaces. Moreover, the detailed tread pattern design provides a considerable boost in biting edges for exceptional traction.
In addition to that, the tread's strategic groove placement makes it a perfect anti-hydroplaning tire. The wider grooves reduce the chances of accidents during snow, rain, or sleet, by pushing the slush or water away from the contact patch.
With these tires, you will experience unprecedented steering responsiveness and handling over tricky road surfaces.
Additionally, what we found impressive about this tire is its versatility. Unlike many winter tires that disappoint on dry surfaces, the Winter Ice Zero performs excellently on wet and dry road surfaces.
Moreover, its 3D sipe technology provides stable performance even when the car hits higher speeds. Plus, its unique multi-link compound guarantees consistent performance at different temperatures.
Pros
Quiet while driving
Impressive grip and winter traction
Enhanced controllability
Shorter braking distance
Increased driving stability
Accurate steering response
Cons
A few consumers complained about its premature wear
Overall Thoughts
Yet again, Pirelli has outdone itself with the latest offering in their line of winter tires. The Winter Ice Zero FR offers enhanced traction on ice and snow.
You could be faced with 8 inches of snow or light snow dust; this winter tire will grip the surface like glue so that you can power through with confidence.
In addition to that, the wet and dry surface handling and controllability of this tire are equally impressive. Plus, it provides an enhanced level of stability no matter the speed.
As with almost all their tires – including this one – Pirelli provides an exceptionally comfortable and smooth driving experience. Unlike the majority of other winter tires that fall short of delivering minimal road-noise, the Ice Zero FR is nearly mute.
Moreover, its treadlife is long-lasting, providing value for money.
We liked the fact that it provides improved glue-like cornering and fast steering response, which makes driving on icy, snowy, and slushy roads fun.
We also tested its short braking distance capability and found it impressive. Our test results reported the tire brakes 2.5 seconds faster than most other similar tires. This is important because these fine margins spell the difference between life and death on icy and snowy roads.
All in all, the Winter Ice Zero FR is unquestionably one of the best performing winter tires available on the market. Customers rave over its winter traction, and many loyal ones swear by its dependability.
Vehicles Compatible With Pirelli Winter Ice Zero FR Tire
Here is a list of vehicles that are compatible with the Pirelli Winter Ice Zero FR tire (keep in mind that it's not a comprehensive list):
Audi – 80, TT, A3, A4, S3, A6
Chevrolet – Aveo, Cobalt, Vectra, Monza, Sonic
Daewoo – Chairman
Honda – Accord, Civic, Shuttle, FR-V
Kia – Cee'd, Ceed, Cerato Classic, Cerato, Cerato Vivro, Cerato Koup, Forte, Forte R
Jaguar – X-Type
Mercedes-Benz – 190, CLA-Class, SLK-Class AMG, Citan, A-Class, B-Class, C-Class
Toyota – Corolla, Corolla Quest, Voxy, Corolla Verso
Volkswagen – C-Trek, Caddy, CC, Cross Lavida, GTI, Eos, Golf Plus, Golf R Variant
Tire Sizes Available
14″
15″
185/60R15 (88T)
175/65R15 (84T)
195/65R15 (95T)
16″
17″
205/50R17 (93T)
215/50R17 (95H)
215/55R17 (98H)
215/60R17 (100T)
225/45R17 (94H)
225/50R17 (98H)
225/50R17 (98T)
225/55R17 (101H)
225/60R17 (103H)
225/65R17 (106T)
235/55R17 (103T)
235/60R17 (106H)
235/65R17 (108H)
18″
225/45R18 (95H)
225/60R18 (104T)
235/45R18 (98H)
235/55R18 (104T)
235/60R18 (107H)
235/65R18 (110T)
245/40R18 (97H)
245/45R18 (100H)
245/60R18 (105T)
255/55R18 (109H)
19″
225/45R19 (96H)
235/40R19 (96H)
235/55R19 (105H)
245/45R19 (102H)
255/55R19 (111H)
20″
235/55R20 (102T)
255/45R20 (105H)
255/50R20 (109H)
Price Range
If you've decided on buying the Pirelli Winter Ice Zero FR tire, get ready to pay anywhere from $80 to $230 for one tire.
Warranty
Buying good-quality tires is truly an important investment; therefore, you should do your homework before purchasing.
Pirelli provides a limited warranty of one-year starting from the purchasing date. However, this warranty is only applicable if the tire suffers from build issues or structural anomalies.