Michelin Premier LTX vs Pirelli Scorpion Verde All Season Plus
When it comes to truck, SUV and crossover touring all-season tires, without question two of the best in class models are the Michelin Premier LTX and Pirelli Scorpion Verde All Season Plus. That said, how do they compare head-to-head? Which tire is your best choice? Here's a look at the key areas that should give you a little help.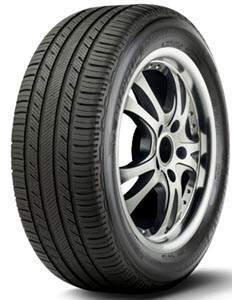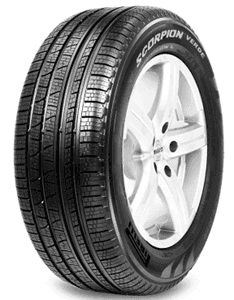 Michelin Premier LTX                                           Pirelli Scorpion Verde All Season Plus
Dry Traction
Grip on dry road surfaces is impressive for both of these tires and about as good as you'll find on any tire in this category. The Pirelli Scorpion features an asymmetric tread pattern with an optimized rubber to void ratio and a uniform contact patch, while the Michelin Premier LTX sports a symmetric pattern. Both tires offer excellent braking and acceleration capabilities.
Wet Traction
This is where this Michelin tire shines. You can read much more in our review on this tire, but Michelin uses a combination of silica and sunflower oil in the tread compound to go along with their exclusive EverGrip technology that widens the rain grooves as the tire wears. The result is best in class wet traction.
Despite the advantage going to Michelin in this area, the Pirelli Scorpion Verde All Season Plus is no slouch as well. With its silica enhanced tread compound, wide circumferential grooves and dense sipes, driving on wet pavement is sure and confident.
Winter Traction
Once again, we feel these two tires do a pretty good overall when it comes to light snow, slush and icy conditions. While not the level of traction you would find on a dedicated winter tire, both of these models handle light to moderate winter weather as well as you could expect from an all-season tire.
Handling/Cornering
Pirelli is well known for making excellent handling tires and the Scorpion Verde AS Plus doesn't disappoint. We give it the nod over the Premier LTX due in part to its well balanced and refined handling capabilities it has. More spirited drivers will enjoy how it takes on and off ramps at the limits.
Ride/Noise Comfort
A bit of that extra handling performance may come at the expense of ride and noise comfort, as Michelin takes this category. The ride on the Premier LTX is as good as it gets in this class. Outside road noise is nearly non-existent, and the tire's construction helps increase the comfort level.
Treadlife
As tread life goes, we feel the Pirelli Scorpion has shown to be the longer wearing tire at this stage. However, the difference doesn't appear that dramatic and depending on driving habits the tread can wear quicker with either tire.
Warranty
Michelin provides a 60k mile tread warranty, while Pirelli warrants the Scorpion Verde AS Plus for 65k miles. Both offer 30-day trials, but Michelin also includes 3-years of flat tire changing protection.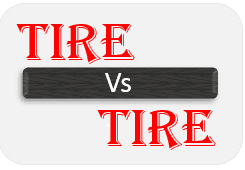 Which Tire Wins?
As you can see, (if you have made it down to this point) the differences between these two tires are not all that great for the most part. Who wins? I think that is going to boil down to your driving habits and what factors are the most important to you.
If more spirited handling performance is what you look for in a tire without sacrificing treadlife, the Pirelli Scorpion Verde All Season Plus is your best choice in our opinion. If you put more of a premium on a smooth, comfortable and quiet ride, we would say the Michelin Premier LTX would be the tire of choice.
Regardless of which tire you choose, both of these models make solid choices. You really can't go wrong with either tire. Other tire sites and auto publications share these same sentiments as well.