Michelin Pilot Sport 4S Vs. Continental ExtremeContact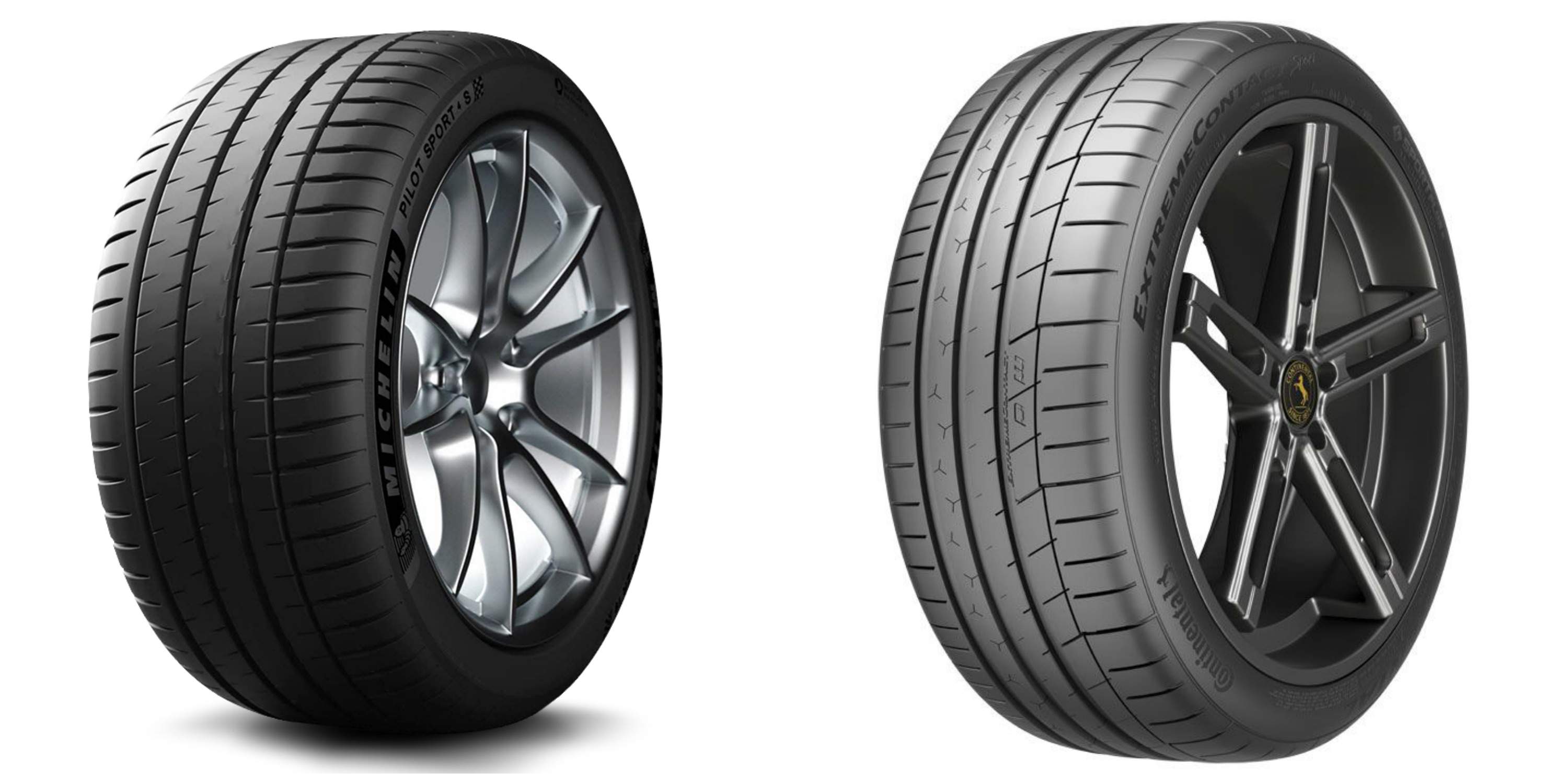 Check out these stats: Bad tires cause over 11,000 deadly road accidents in the United States each year!
Sounds alarming, right?
A right set of tires can improve the safety of you and your family. They also give you a joyful driving experience — that us motorheads seek.
If you love your wheels you need to be careful about the tires you choose and if they provide a good driving experience.
Many options are available in the market so choosing the right tire often becomes difficult. Most drivers want a reliable set that offers good value for money and is fuel efficient.
But if you are into racing – you wouldn't mind dropping an extra couple of hundred – for better performance, right?
To make it easier for you we pinned two of the best tires against each other.
The Michelin Pilot Sport 4S and the Continental ExtremeContact Sport are both high-performance tires, and fare extraordinarily well on the road.
Let's see which one is a good fit for you.
Michelin Pilot Sport 4S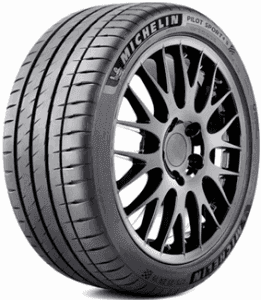 Michelin is a globally renowned tire manufacturer and is known for its all-season tires.
The Pilot Sport 4S is a summer tire with exemplary performance, developed with the help of remarkable automobile manufacturers — BMW , Audi, Porsche, and Mercedes.
The expertise from these giants has helped Michelin design the Pilot Sport 4S – which performs well during long races – such as the Le Mans competition that lasts around 24 hours.
Let's dive in further and understand what makes this tire so good.
Product Information
The Michelin Pilot Sport 4S is provides uncompromised performance when mounted on sports cars, luxury sedans, or coupes.
Although the tires are ideal for wet and dry conditions, they cannot be driven on ice or snow-ridden roads.
The tires are equipped with Michelin's Premium Touch sidewall. This raises the car's aesthetic appeal and also contributes in a better performance.
Furthermore, the Michelin Pilot Sport 4S has an asymmetric tread pattern that features a compound meant for around-the-clock performance.
Steering control and short-braking distance are decent on dry and wet roads. It has a hybrid tread rubber on the outer shoulders for dry roads.
The variable contact patch 3.0 ensures that all encountered pressure is evenly distributed across the tire's footprint. It also keeps the tire protected during rigorous use.
On the inside, the tire has two steel belts that are strengthened by aramid fibers and a nylon belt. The reinforcement allows for accurate handling at high speeds, and increases the tire's durability. It offers a perfect balance between responsive handling and ride quality — All thanks to Michelin's polyester cord casing!
The Michelin Pilot Sport 4S features Michelin's Dynamic Response Technology. This gives added stability to the vehicle.
The Pilot Sport 4S is available in 18 – 20-inch variants and has a Y-speed rating. To top it all, you also receive a 30,000-mile tread warranty!
Overall, the Michelin Pilot Sport 4S is a superb product — no wonder many high-performing vehicle manufacturers use it as a stock tire.
Pros
The tire performs well on wet and dry surfaces

Steering control is decent

Treadwear doesn't occur too fast
Cons
Some buyers feel the price is a bit steep
Continental ExtremeContact Sport
The Continental AG, a German automotive company, manufactures good tires and have set a benchmark for other tiremakers to follow.
All products are built to perfection, and the company has further reinforced its reputation with the Continental ExtremeContact Sport. It is a max-performance summer tire — designed to fit sports cars, sedans, or crossovers.
Once your car is equipped with these tires you can expect a noise-free ride with an exceptional grip on wet and dry surfaces.
However, like the Pilot Sport 4S, these tires can't be driven on roads covered in ice and snow.
Read on as we discuss why these tires are so high in demand and the go-to choice for racers!
Product Information
The Continental ExtremeContact Sport features the company's SportPlus Technology – a summer compound – encased in a five-rib asymmetric design.
The footprint of the tire distributes all encountered forces evenly across the tire, and leads to better tread life. So you wouldn't have to worry about changing tires that often.
The tire is made up of Continental's patent-protected silane tread compound. The circumferential grooves limit chances of hydroplaning. They allow a pathway to disperse water and limit accumulation of dirt or water on the tire.
For lateral grip and high-speed handling the shoulder of the tire has bigger tread blocks.
On the inside, it has rayon and a polyester body casing. To make sure that comfort isn't compromised, the sidewalls have a two-ply construction — that gives it the needed rubber stiffness for a tire.
In the ply casing, twin steel belts and polyamide cap plies are spirally bound. The configuration allows the driver to maintain control at high speeds.
The ExtremeContact Sport is available in 15 – 20-inch variants and has a speed rating of W or Y.
The company also offers a 30,000-mile warranty, which is decent.
Pros
Outstanding performance on wet and dry surface

The road grip is good

Steering control is very responsive

A noise-free ride
Cons
The tires are not good for snowy roads
Difference Between The Two Tires
The Michelin Pilot Sport 4S and the Continental ExtremeContact Sport are both trademark products of their respective brands. They are designed to provide comfort that car lovers seek.
Michelin uses two different compounds in the Pilot Sport 4S – the compound used on the inside improves the vehicle's grip on wet surfaces, while the compound used on the exterior makes cornering easy on dry roads.
On the other hand, the Continental ExtremeContact Sport is made from rubber infused with its very own silane technology.
Both tires offer exceptional steering control, but the Michelin's steering-response rate is quicker than that of Continental. But the Continental produces less noise, which leads to a comfortable ride.
When we tested the tires on the track, both performed well and almost had the same braking distance. We felt the grip was better on the Michelin— which allows the vehicle to go faster and offers a good mileage in the city.
Hydroplaning resistance is better on the Continental, while Michelin has superb mid-corner grip on wet roads. The Michelin tire wasn't as noiseless as the Continental — something our test drivers quickly pointed out.
There is a considerable difference in price of both tires: the Michelin Pilot Sport 4S retails for about $195 or above, while the Continental ExtremeContact Sport sets you back only $90.
Both offer a decent warranty. So pick your poison wisely!
To give a breakdown of our analysis we've put together a chart:
Comparison
Aspect
Michelin Pilot Sport 4S
Continental ExtremeContact Sport

Diameter

25.2″

25.2″

Width

9.1″

9.1''

Rim Size

19″

19''

Weight

21 Lbs

19.8 Lbs

Revolutions Per Mile

824

824

Maximum Load

1235 Lbs

1235 Lbs

Air Pressure

50 PSI

50 PSI

Tread Depth

9.5/32″

10/32″

Rim Width

7.5-9″

7.5-9″
What We Liked/ What We Didn't
We were impressed with the performance of both tires at high speeds

The steering control was quite impressive on the Michelin

The rubber compound on the Continental provides good stability

The Continental ExtremeContact Sport was almost noiseless

The Continental is priced reasonably

Hydroplaning resistance is not as efficient on the Michelin Pilot Sport 4SThe Michelin doesn't have many size options but is a good fit for small vehicles

Both tires are not meant for winters
Conclusion
In a nutshell, both the Michelin Pilot Sport 4S and the Continental ExtremeContact are extremely good tires. You will be good if you choose either of them.
However, we feel the build quality of the Continental is much better. And if you are serious about your wheels and love to race — The Continental ExtremeContact will do you good!