Kenda Loadstar K550 Trailer Tire Review & Rating
The Kendra Loadstar K550 trailer tire is a solid, well-built tire that is designed to provide a smoother ride and improved handling when you are pulling a trailer.
Kendra Loadstar K550 trailer tires are available in B to E load ranges, so they meet the hauling requirements of a large number of modern trailers.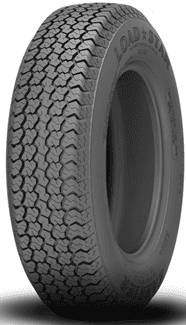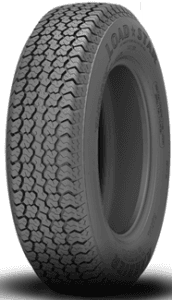 This model features a low rolling resistance design which allows it to handle better in different driving conditions when you are towing your trailer. Thanks to its advanced rubber compound that is used in the tread makeup, the Loadstar K550 has longer treadwear too.
Kenda provides a range of 13-15 inch sizes in the K550, and all sizes come with a limited warranty.
Pros
Good stability and smooth ride
Treadlife is in upper half of class
Value for the money
Cons
Needs more load range E sizes
Overall Thoughts
An overwhelming number of owners who have used these Kendra K550 tires have reported that they are solid trailer tires and better than many trailer owners expected for the price. In particular, trailer owners are satisfied with their performance, durability and the amount of time the tread has lasted on these tires.
These tires perform well when they haul at their weight capacity and those who have installed them on their trailers have noticed that there is little or no bounce or sway while you travel. On the negative side, some cases of dry rot have been reported on tires that have been exposed to adverse weather conditions or have not been used for long periods of time, which is really expected.
Overall, this is one of the better ST trailer tires made today.
Tire Sizes
13″
ST175/80D13 4PR BLK
ST175/80D13 6PR BLK
ST175/80D13 8PR BLK
ST185/80D13 6PR BLK
ST185/80D13 8PR BLK
14″
ST205/75D14 4PR BLK
ST205/75D14 6PR BLK
ST205/75D14 8PR BLK
ST215/75D14 6PR BLK
15″
ST205/75D15 4PR BLK
ST205/75D15 6PR BLK
ST205/75D15 8PR BLK
ST225/75D15 6PR BLK
ST225/75D15 8PR BLK
ST225/75D15 10PR BLK
Price Range
Kenda Loadstar K550 prices range from approximately $38 and up. You may also find occasional rebates, discount prices, coupons and special offers on this tire.
---