Holiday Gift Guide For Every Car Enthusiast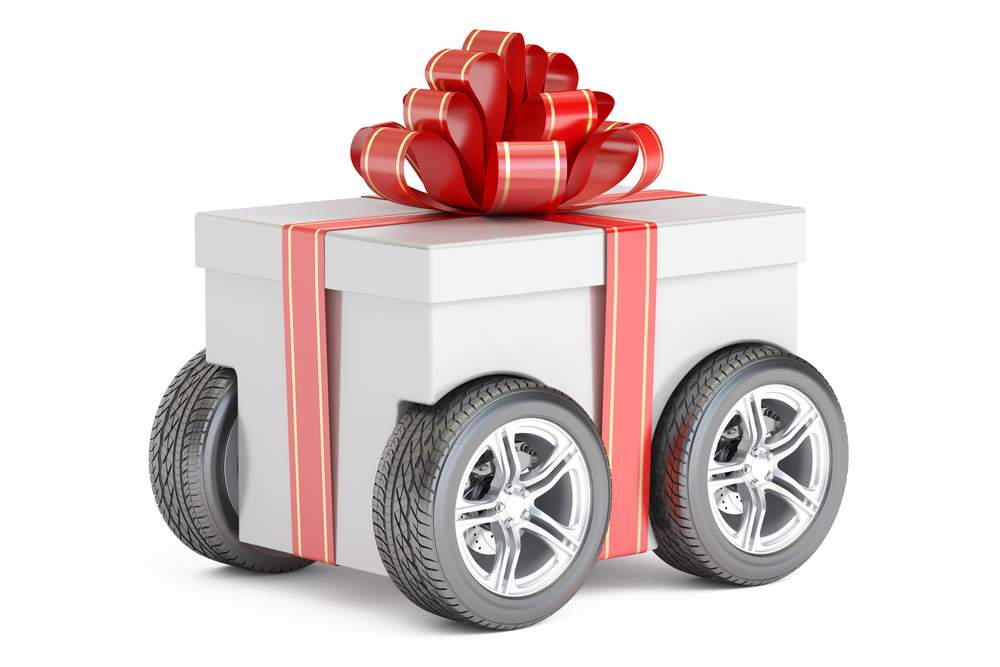 Holidays are that time of the year when most auto enthusiasts spend time taking care of their rides, buying new accessories or stocking up on necessary items. As such, this is the perfect time to gift them some amazing items that they'll love – and the best part is that they don't have to be expensive!
In this article, we present useful automotive gift options that are sure to please any car lover.
Wheel Cleaning Kit
There's hardly anything more disturbing for a car enthusiast than a set of dirty wheels. After all, no matter how expensive your car is, if the wheels are not cleaned properly it will not look good.
The Chemical Guys Complete Wheel And Tire Kit contains every essential item that you need to keep your wheels shining. It includes a scrub, wheel gel, brush, towels, etc. to get rid of road debris or brake dust that builds up with time.
Tool Kit
Whether you are cruising on the highway or driving on busy streets, a good set of tools always comes in handy especially if you need a quick repair.
The Craftsman 450-Piece Tool Kit comes at a reasonable price and contains all the essential tools necessary to repair your car. This organized and well-equipped tool kit is sure to pay for itself in the long run – you can make minor fixes yourself instead of relying on a mechanic to do the work.
SHOP NOW
Tire Inflator
A tire inflator can prove to be of great assistance especially during the winter if you get stuck in the snow and have to deflate your tires for better traction and then re-inflate them.
The Autowit Cordless Air Compressor is perfect for everyone – it is easy to use and prevents over-inflation of tires through its auto-off feature.
Bluetooth Adapter For Cassettes
Many vintage car enthusiasts believe in keeping their prized possession completely original. Having said this, the audio cassette system installed in older models is not of great quality.
The ION audio cassette Bluetooth adapter turns the legacy cassette deck into a Bluetooth receiver while keeping the original radio intact. The adapter can be inserted into the radio as a normal cassette and synchronizes with your phone through Bluetooth for hands-free calling or playing music.
Alexa-Enabled Car Charger
Many people love using Alexa in their homes to shut off lights, lock doors, set alarms and more, but it can be useful to bring it on the road also. You can perform a number of tasks just by giving simple commands to Alexa; for example, you can get directions, listen to audiobooks, play music, etc.
Roav Viva by Anker is an Alexa enabled device that is easy to use and simply plugs into the 12-volt adapter. It provides you voice control over things like playing music or getting directions, and also comes with two USB ports for charging your devices.
Smartphone Holder
Everyone needs to use a phone sometimes while driving, whether it is to attend an emergency call or to get directions. In order to avoid hefty fines that come with this, a mounting device can be useful.
iOttie Easy One Touch 4 Phone Mount is a holiday gift that every car lover will love due to its sleek design and high quality. It supports all types of phone and sizes, and comes with an extendable arm for optimum positioning. This smart piece of equipment can be easily mounted to the dashboard and windshield.
Brush Hero
Let's be honest; a dirty set of wheels is the most difficult part of a car to clean – especially if the tread pattern is narrow.
Brush Hero is a clever device that harnesses pressure from a garden hose and utilizes it efficiently to clean out the grime and dirt stuck in tires without affecting the wheel's finish. This device is available on Amazon and comes with free shipping and free return – a perfect gift for any auto enthusiast.
Car Jump Starter And Power Pack
Keeping a set of jumper cables in the car is necessary, but they are useless without another vehicle's power. Hence, having your own portable jump starter can save you from a lot of hassle if you get stuck in a deserted place with no one around to help.
TACKLIFE T6 contains a high powered 600A battery with 16,500mAH of power to jump-start your car in no time – it also contains a flashlight that can come in handy at night. Additionally, the battery pack can work as a portable charger for many devices like smartphones, tablets, etc.
Portable Vacuum
While keeping your car clean from the outside clean is important, it is equally crucial to keep your interior in prime condition to ensure cleanliness and a healthy environment for the passengers.
The Black+Decker dustbuster Vacuum is a perfect gift for any car enthusiast; this handheld device charges within six hours and provides great suction to pull dirt and grime from hard to reach places. Even better, it comes with many attachments to brush or dust multiple areas like the AC vents.
Radar Detector
Those who own a high-performance car love breaking the speed limit and testing their high powered engines.
While it's not safe to cross the speed limit, sometimes you just can't stop yourself especially if you have an empty road for miles. For this, a good idea is to keep a radar detector that can identify upcoming police scanners and alert the driver of their presence so they can slow down without getting fined.
The Cobra RAD 450 is a smart laser radar detector with a long range of up to two miles – this makes it a perfect accessory for those who want to avoid speeding tickets.
Note: Laser detectors are legal in all states except Washington D.C. and Virginia.
California Car Duster
The California Car Duster is yet another excellent gift for any car lover who wants to keep their car clean.
But the main difference between this and other dusters is the fact that it is able to remove all dirt from the surface without scratching the paint finish. Additionally, the strong wooden handle provides an excellent grip without straining your wrist or hands.
And that's it – these are some of the top holiday gifts for car enthusiasts out there.