Bridgestone Alenza H/L 33 Tire Review & Rating
The Bridgestone Alenza H/L 33 is an OE fitment tire supplied standard with a range of crossovers including the Toyota RAV4 and the Honda CR-V. It is available in only one size, 225/60R18. However, if you had a set of these on your new crossover or SUV and want something similar then the Alenza 001 is almost identical. Both are what the brand calls "luxury SUV" tires, and they offer quiet operation, a compliant ride, and long tread life. Bridgestone refers to the 001 as a "Performance/Luxury" tire and the H/L 33 as a "Highway/Luxury" tire. They are not to be confused with the Bridgestone Dueler H/L Alenza Plus, which is a light truck tire.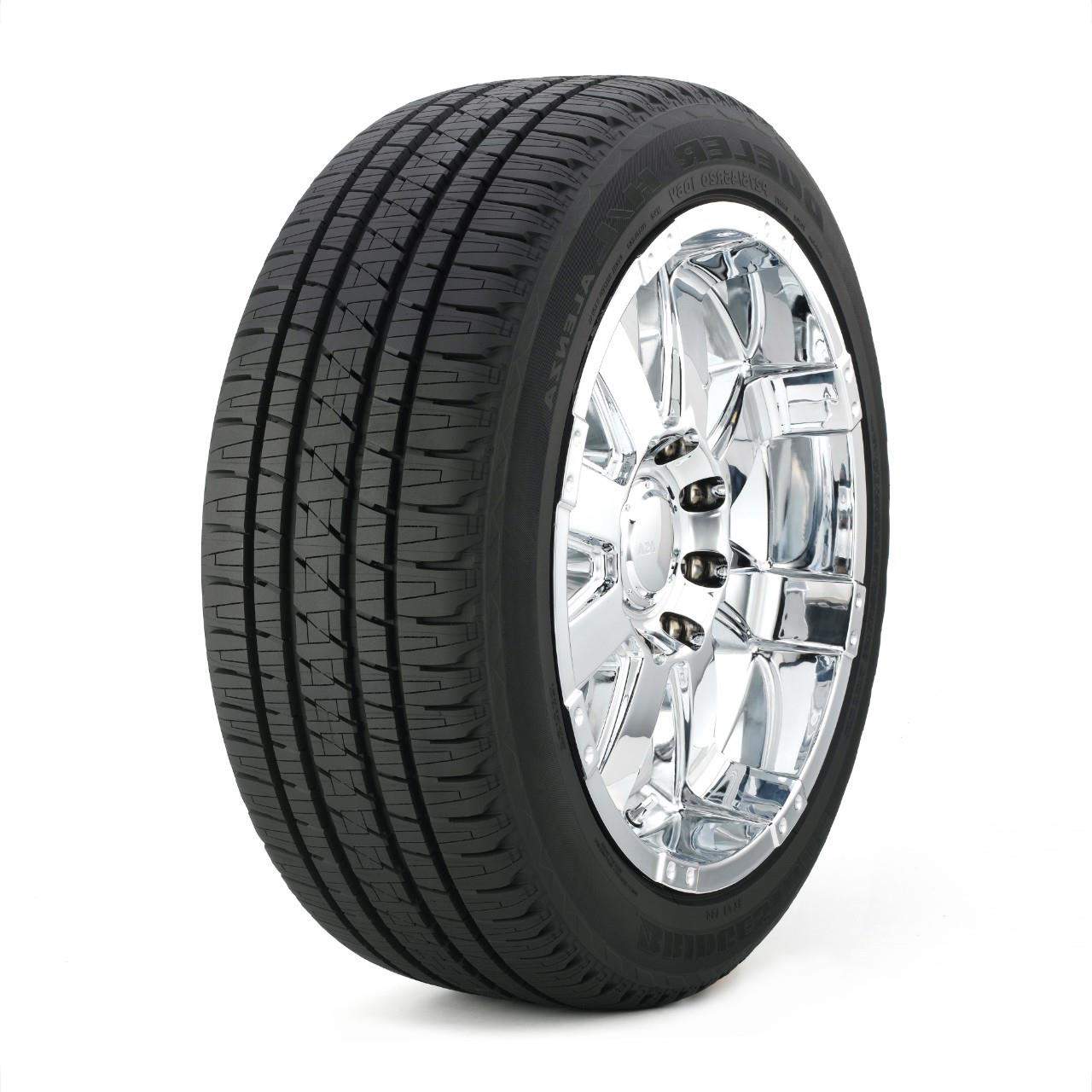 These tires feature high-quality construction and provide excellent braking performance in wet and dry conditions. The tires are speed rated H (highway) or V (for up to 149 mph), load rated 100, and can handle up to 1,819 lbs per tire.
The compound is infused with the company's proprietary silica-infused "Nano Pro-Tech" compound and the asymmetric tread pattern features chamfered edges on the blocks for a more consistent contact patch under load. The blocks are cut with interlocking 3D sipes, which not only increase the amount of biting edges for better grip in slippery conditions, but also help the block retain its integrity and stiffness when cornering.
These are compliant and responsive tires that allow your crossover or SUV to eat miles without impacting your comfort levels.
Pros:
Direct OE Fit
Great tread life
Quiet operation
Cons:
Overall Thoughts
The biggest drawback of Bridgestone's Alenza tires is the confusing family tree. Many drivers who were happy with the tires that came standard on their Toyota or Lexus crossover go looking for the Alenza and find themselves buying Duelers instead, which don't have the same road manners or tread life. These tires are also more expensive than some of the premium tires in this segment, coming in at over $240 each. That's 20 percent higher than the equivalent size Michelin CrossClimate SUV tire, one of the best-rated offerings on the market.
If you enjoyed your experience with the factory fit tires, you may be compelled to replace like-for-like when they reach the end of their (very long) life. If you'd like to save a little money, you can get similar performance for less elsewhere in this segment.
Tire Sizes
18" Rims
225/60R18
Competitors & Alternatives
We already mentioned the high-rated Michelin CrossClimate SUV tire above, and it's a worthy contender against the Alenza. The Continental CrossContact LX25 offers similar levels of wet and dry performance but less impressive road manners. You may forgive the lack of refinement when you consider the $80 savings over the Alenza though.
Price Range
At over $240 for the single available size, the Bridgestone Alenza H/L 33 is among the most expensive SUV or crossover tires available in this segment. You may also find occasional rebates, discounts, coupons, and special offers on this tire.
Warranty
Bridgestone Tires are covered by a six-year warranty against problems with materials or workmanship. The company will replace tires completely free of charge for up to three years of that period – one of the most generous new-for-old replacement warranties on the market. Tread life warranties are not applicable to OE-fit tires.