Black Rhino Kruger Wheels
Black Rhino Kruger wheels are built for a wide range of trucks and SUV's including the GMC Canyon, Jeep Grand Cherokee and Chevy Colorado. These split 9-spoke, lightweight cast wheels are strong, durable and look awesome.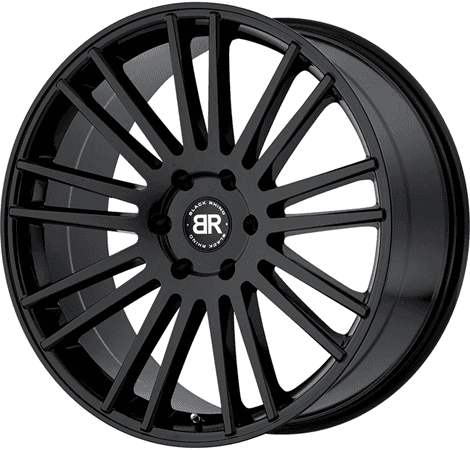 These Black Rhino Kruger rims are available in your choice of finishes that include gloss black, gloss gunmetal and silver with a mirror-cut face finish. All wheels come with the center cap that features the Black Rhino logo.
Kruger wheels come in a wide range of 18-24 inch diameters with various bolt patterns and offsets. Rhino Wheels stand by their products with a 5-year structural warranty and a 2-year warranty on the finish.
Click Here To Find Current Prices
Black Rhino Wheels Kruger Specs
18″
18 X8.5 5-114.30 35 BKGLXX
18 X8.5 5-114.30 35 DGGLXX
18 X8.5 5-120.00 35 DGGLXX
18 X8.5 5-120.00 35 BKGLXX
18 X8.5 5-127.00 30 BKGLXX
18 X8.5 5-127.00 30 DGGLXX
18 X8.5 6-120.00 30 DGGLXX
18 X8.5 6-120.00 30 BKGLXX
18 X8.5 6-139.70 20 BKGLXX
18 X8.5 6-139.70 20 DGGLXX
20″
20 X9 5-127.00 30 BKGLXX
20 X9 5-127.00 30 DGGLXX
20 X9 5-139.70 20 DGGLXX
20 X9 5-139.70 20 BKGLXX
20 X9 5-139.70 20 SLGLMS
20 X9 5-150.00 25 SLGLMS
20 X9 5-150.00 25 BKGLXX
20 X9 5-150.00 25 DGGLXX
20 X9 6-120.00 30 DGGLXX
20 X9 6-120.00 30 BKGLXX
20 X9 6-135.00 30 BKGLXX
20 X9 6-135.00 30 DGGLXX
20 X9 6-135.00 30 SLGLMS
20 X9 6-139.70 0 SLGLMS
20 X9 6-139.70 15 SLGLMS
20 X9 6-139.70 0 DGGLXX
20 X9 6-139.70 15 DGGLXX
20 X9 6-139.70 0 BKGLXX
20 X9 6-139.70 15 BKGLXX
22″
22 X9.5 5-127.00 30 BKGLXX
22 X9.5 5-127.00 30 DGGLXX
22 X9.5 5-139.70 20 SLGLMS
22 X9.5 5-139.70 20 DGGLXX
22 X9.5 5-139.70 20 BKGLXX
22 X9.5 5-150.00 30 BKGLXX
22 X9.5 5-150.00 30 DGGLXX
22 X9.5 5-150.00 30 SLGLMS
22 X9.5 6-135.00 30 SLGLMS
22 X9.5 6-135.00 30 DGGLXX
22 X9.5 6-135.00 30 BKGLXX
22 X9.5 6-139.70 25 DGGLXX
22 X9.5 6-139.70 10 DGGLXX
22 X9.5 6-139.70 25 BKGLXX
22 X9.5 6-139.70 10 BKGLXX
22 X9.5 6-139.70 25 SLGLMS
22 X9.5 6-139.70 10 SLGLMS
24″
24 X10 5-139.70 25 DGGLXX
24 X10 5-139.70 25 SLGLMS
24 X10 5-139.70 25 BKGLXX
24 X10 5-150.00 30 BKGLXX
24 X10 5-150.00 30 SLGLMS
24 X10 5-150.00 30 DGGLXX
24 X10 6-135.00 35 DGGLXX
24 X10 6-135.00 35 SLGLMS
24 X10 6-135.00 35 BKGLXX
24 X10 6-139.70 25 BKGLXX
24 X10 6-139.70 25 SLGLMS
24 X10 6-139.70 25 DGGLXX
---