BFGoodrich Winter Slalom Vs. Bridgestone Blizzak WS90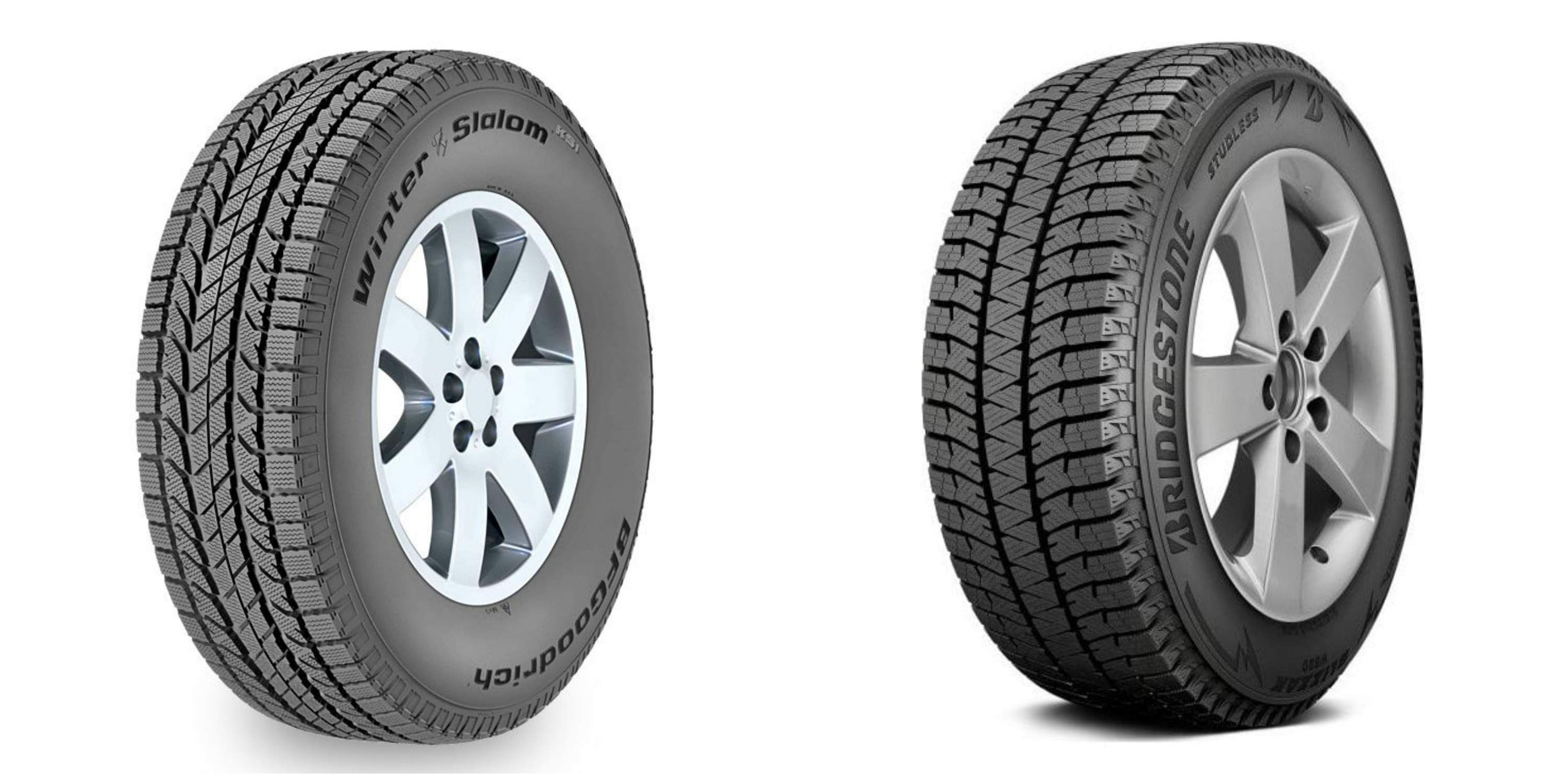 Most people don't realize but the right set of tires can save you in a life-and-death situation, and this is especially important during winters. 
Each year 76,000 people get injured in road accidents on snowy roads. And over 800 Americans die in collisions that occur in winter-like conditions, according to data compiled by the National Highway Traffic Safety Administration.  
The perfect set of tires give your vehicle the much-needed grip, adequate traction, and short-braking distance — which helps maintain control on slippery slopes and during city drives. 
So whether you are considering buying new tires because the old ones have worn out, or you want to upgrade from stock tires — make sure you have a decent set of wheels if you live in a snowy region. 
The market is filled with tire models from different manufacturers. It can be a tough choice to narrow down to one set that best suits your needs. 
To help you in your research – we pinned the BFGoodrich Winter Slalom KSI and the Bridgestone Blizzak WS90 – against each other to see which one is better.  
BFGoodrich Winter Slalom KSI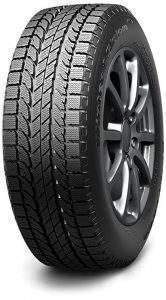 BFGoodrich, the company that introduced the world to radial tires, produces quality winter tires that can withstand harsh terrains. 
Whether you drive in rallies or take part in drag races — you can depend on all BFGoodrich tires. They are durable and reliable.
The BFGoodrich Winter Slalom KSI is a studless snow tire made for sedans, SUVs, crossovers, and pickup trucks. The KSI stands for key snow and ice — and owing to its name, the traction and stability is excellent in wet, slushy, and snowy roads.
Let's explore why the tire is so good:
Product Information
BFGoddrich Winter Slalom KSI offers good grip and traction on icy roads. The tire is made from a specialized rubber compound which has micro-pores. 
The asymmetric pattern tread compound of the Winter Slalom KSI leads provides a decent grip on the road, and limits chances of hydroplaning. The grip of the vehicle is also better due to the number of biting edges on the tire — meant to provide more control on snowy roads. 
For better control on dry surfaces and to improve treadwear rating, the block edges are shaped in a diamond pattern.
 Also, the lateral grooves provide adequate traction on roads filled with snow, and at the same time, prevent the accumulation of mud and snow on the contact patch. 
To withstand adverse driving conditions, on the inside of the BFGoodrich Winter Slalom KSI, there are two steel belts reinforced in a polyester casing. 
Some variants of the Winter Slalom KSI are equipped with better casing – a nylon-wrapped equal tension containment system called the AKA ETEC System – which makes the ride smooth and provides better vehicle control. 
Like many good tires, the model also has a tread-depth indicator — if the treadwear goes below 50% the driver can take notice. 
Above all, the tire has a 3PMSF rating, which guarantees that the tire can withstand severe winter conditions. 
The BFGoodrich Winter Slalom KSI comes in different sizes, ranging from 14 – 17 inch variants, and all variants have an S speed rating of 110 miles/hr.
Remember, you would need to mount these tires on all four rims if you want them to perform to their full potential. 
Pros
Good grip during winter conditions

Water and slush doesn't accumulate on the surface

Durable and reliable

Steering control and vehicle stability is decent
Cons
Some owners complain of a humming sound

Rolling resistance isn't too impressive 
Bridgestone Blizzak WS90
Whether you are a motorhead or don't know much about cars — but we are sure you have heard of a company called Bridgestone.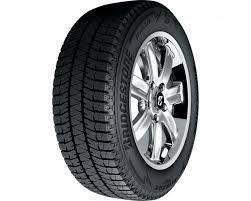 Bridgestone's Blizzak series has done exceptionally well over the years. And are the first choice of many drivers. 
After the success of WS80, Bridgestone introduced another upgrade in the series — the WS90.
The studless snow and ice tire can power through the toughest of weather conditions and are meant to be driven on icy and slippery roads. 
Let's enlighten you on why the hype is justified:
Product Information
The Blizzak WS90 has an asymmetric tread pattern along with a stiff tread block. Not only do these customizations make the tire last longer, the steering control is also excellent.
Braking is also outstanding and the response time is quite less, which gives a shorter braking-distance when driving in the city. 
The Blizzak series has a decent contact patch size. The road-to-tire contact is excellent due to block edges on the design. 
The tire's tread compound is made from silica – a material that provides better grip – on snowy surfaces. Resistance to aquaplaning is also better as compared to earlier variants, as the WS90 has thousands of bite-sized particles across the tire. 
The tire also comes stamped with the 3PMSF symbol. The Bridgestone Blizzak WS90 is available in different sizes, ranging from 14 – 20 inch variants, and has an H speed rating of 130 miles/hr. 
Pros
Braking distance is decent 

Vehicle handling is quite seamless 

Superb traction control
Cons
Some owners feel that the drive isn't as good on dry roads 

Some owners feel the tire gets noisy with treadwear 
Difference Between The Two Tires
Your daily commute can be quite difficult during the snowy season. You need a short-braking distance in the city — to avoid any fender benders. 
Summer tires do not offer the comfort and safety on winter roads. So you should invest in quality winter tires .
The two tires used in this comparative review are known for their exceptional capabilities, and come highly recommended by experts.
Both, the BFGoodrich Winter Slalom KSI and the Bridgestone Blizzak WS90, have unique rubber compounds for better traction, stability, and grip. 
However, we feel the WS90 stand out with its bite-sized particles and the efficiency it provides. 
The WS90 also provides more miles to the gallon — mainly because Blizzak has a low-rolling resistance than the KSI.
We felt both tires were not that good on cornering or at high speeds. Our experts also noticed that the treadwear on WS90 did not increase much as the KSI. 
The Bridgestone Blizzak WS90 costs less – you can get one at around $90 – while, the BFGoodrich Winter Slalom KSI can set you back $150.
The WS90 does not come with a tread warranty, but it provides coverage for the first 2/32'' of wear. Plus, if there is a problem with the tire's workmanship you have five years to get it replaced — that is only if there is a manufacturing error or company recall. 
BFGoodrich, on the other hand, offers uniformity warranty for the first year or until tread depth wears down to 2/32''. The workmanship and material warranty is for six years from the date of purchase or until 2/32'' tread depth. All replacements are free of charge during the first year of purchase.
Comparison
Aspects
Bridgestone Blizzak WS90
BFGoodrich Winter Slalom KSI

Diameter

23.7″

23.7″

Width

7.4″

7.4'' 

Rim Size

15″

15''

Weight

18 Lbs

19.53 Lbs

Revolutions Per Mile

878

877

Maximum Load

1102 Lbs

1102 Lbs

Air Pressure

44 PSI

44 PSI

Tread Depth

11/32″

12/32″

Rim Width 

5-6.5″

5.5-6.5″
What We Like/What We Didn't
The Blizzak series seems to last longer  

Both tires have good grip and traction 

The technology used in the development of both tires is exceptional 

The braking-distance was slightly better on the WS90

Drive on dry roads was somewhat better with the KSI

Both tires come stamped with the 3PMSF symbol

The BFGoodrich Winter Slalom KSI did not perform well at high speeds 

Both tires need to be mounted on all four wheels for optimum performance 

No treadwear warranty for WS90
Our Verdict
It goes without saying that if you live in state that sees extreme winters every year — you should invest in quality winter tires. 
We have shared what we noticed on our test drives. Both tires will provide you a comfortable and safe driving experience in the winter season. 
If you ask us: Our pick is the Bridgestone Blizzak WS90, as it offers great value for money! But choose a set that best serves your needs.