Atturo AZ600 Tire Review & Rating
The Atturo AZ600 is designed for use in all-seasons for owners of all types of crossovers and smaller SUV's. Built with much of the latest in tire technology, the AZ600 is a second-tier value tire that has shown to be quite popular. In fact, Atturo recently released additional sizes for this tire to keep up with demand.
An all-season tread compound and computer-optimized tread design enhances dry traction and handling, which is a plus for this tire. A solid center rib and rounded shoulders add to handling and cornering stability at higher speeds.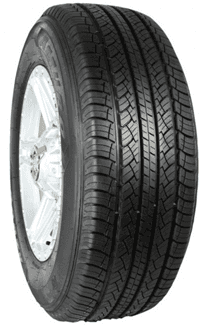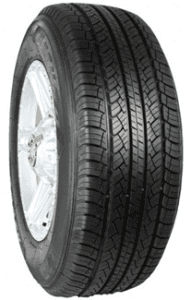 Four wide circumferential grooves and the addition of multiple sipes around the tread deliver increased grip on wet pavement and reduce the risk of hydroplaning in heavy rain. These added sipes also provide biting edges for improved traction on snow and slush covered road surfaces, however, this is not a strength on this tire.
Atturo has lowered outside road noise due in part to the optimized variable-tread pitch pattern on this tire that does its job pretty well for the most part.
Inside the tire are twin steel belts and a polyester cord body. The serrated sidewall design is a nice touch that gives the tire an attractive look. A built-in rim guard has been added to help in protecting your wheels from curb damage.
The Atturo AZ600 sports a 480 AA UTQG rating and is available in a number of 16-20 inch sizes with speed ratings of H and V. There is also a 50k mile tread warranty included on this model.
Pros
Capable dry and wet traction
Smooth and quiet ride
50k mile warranty
Good value for the money
Cons
Winter traction/braking/acceleration
Overall Thoughts
As a second-tier value based tire, the Atturo AZ600 is a pleasant surprise and one of the better highway all-season models. You'll find it delivers very good dry and wet traction to go with its smoother ride.
Winter performance is arguably the biggest downside with this tire. It lags behind other better performing tires when it comes to traction/braking and acceleration on snow, ice and hard-pack. That said, it's an all-season tire and not a dedicated winter model.
Overall, the AZ600 does a solid job in most areas. Of course, it is not on the same level as a Pirelli Scorpion Verde All Season Plus, Michelin Premier LTX or many of the other top models in this class, but for the lower budget-minded price and basic performance, it's a good value.
What Vehicles Will The Atturo AZ600 Fit?
(This is not a complete list of ALL vehicles this tire will fit)
Buick Rendezvous, Rainer
Chevrolet Tahoe, Equinox
Dodge Durango, Journey
Ford Escape
GMC Suburban, Yukon, Acadia, Terrain, Envoy
Honda Element, Ridgeline, Pilot
Isuzu Trooper, Amigo, Ascender
Kia Sportage, Mohave, Sorento
Mazda Tribute, CX-5
Mercury Mountaineer
Mitsubishi Montero, Raider
Nissan Rogue, Xterra, Pathfinder
Subaru Outback
Suzuki Grand Vitara
Toyota 4Runner, Sequoia, Highlander
Tire Sizes
16″
215/70R16 100H BSW
225/70R16 103H BSW
235/70R16 106H BSW
245/70R16 XL 111H BSW
265/70R16 112H BSW
17″
225/55R17 XL 101H BSW
225/65R17 102H BSW
235/65R17 XL 108H BSW
245/65R17 XL 111H BSW
245/70R17 110H BSW
265/65R17 112H BSW
18″
235/55R18 XL 104V BSW
255/55R18 XL 109V BSW
265/60R18 110H BSW
20″
275/55R20 XL 117V BSW
285/50R20 112V BSW
Price Range
Atturo AZ600 prices range from approximately $74 and up. You may also find occasional rebates, discount prices, coupons and special offers on this tire.
Warranty
Atturo provides a 50,000 mile treadlife warranty on the AZ600. Tire uniformity is backed for the first 2/32 inch of tread wear. Materials and workmanship are covered for 3 years.
---