Top 10 Touring All-Season Tires | Tire Reviews And More
With so many different choices of quality touring tires in front of you, it can be difficult in knowing which brand and model is the best for your particular vehicle. We've created our choices for the 2017 Top 10 Touring All-Season tires based on areas such as ride comfort and low road noise, dry and wet surface performance, tread life, etc.
Hopefully, this list will allow you to make your best choice. All tires on this list were chosen based on our own experience and reviews and comments from other tire owners.
---
Michelin Premier A/S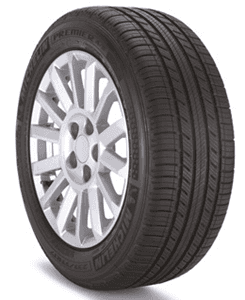 For all-around ride comfort and dependable year-round traction, the newer Michelin Premier A/S is hard to beat. As with most every Michelin touring tire you know you're going to get a smooth and comfortable ride, and the Premier AS doesn't disappoint. But in addition, traction and handling is equally as impressive due in part to Michelin's EverGrip technology.
Cooper CS5 Grand Touring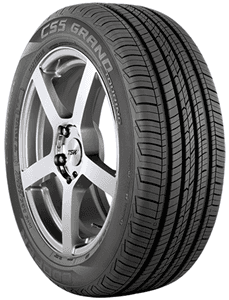 Utilizing next generation tire technology, the CS5 Grand Touring is built to deliver the kind of traction and comfort you want out of your all-season touring tires. The tire's added silica content in the tread gives it excellent grip in all types of weather. Ride comfort is among the best in class, and treadlife is long lasting and warranted for 80K miles.   
Click Here For A Complete Review 
Goodyear Assurance ComforTred Touring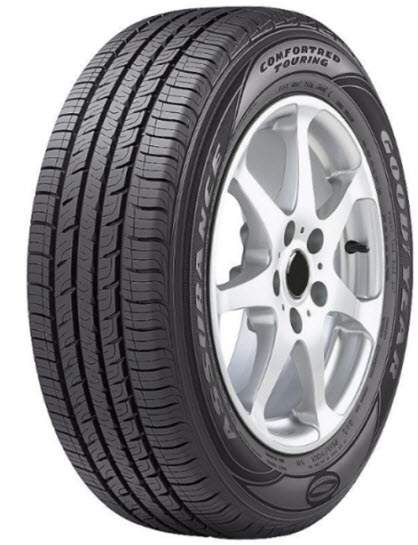 Combining all-season performance with excellent ride comfort, the Assurance ComforTred Touring from Goodyear is one of the most popular tires in this class. The tread on this tire is designed to safely take you through dry, wet and snow covered roads, while also giving you a smooth comfortable riding experience. With an 80,000 mile treadlife warranty, this tire is an outstanding value for the money.
Click Here For A Complete Review
Bridgestone Turanza  Serenity Plus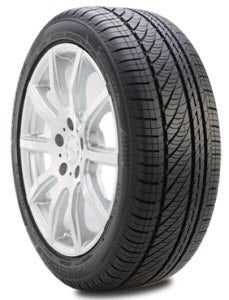 Building off the original Serenity, Bridgestone has created one of the better touring tires on the market today with the Serenity Plus. A low rolling resistance tread compound provides better fuel efficiency, while added silica increases traction and grip on dry, wet and snow covered road surfaces. Road noise is virtually non-existent on this tire as well.
Click Here For A Complete Review
Cooper CS5 Ultra Touring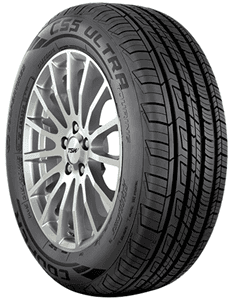 New in mid-2014, the CS5 Ultra Touring is Cooper's highest performing touring tire that delivers excellent all-season traction. With the latest in new tire technology featured on this tire, you can expect to find a smooth and comfortable ride to go with quicker and more responsive steering. It's also backed with up to a 60K mile tread warranty.
Click Here For A Complete Review
Continental PureContact
Dollar for dollar, the PureContact could well be the best value in touring all-season tires. The silica tread compound features unique polymers that enhance traction on dry and wet pavement, as well as give a boost in fuel economy. A computer-optimized tread pattern increases handling and cornering, while ComfortRide technology adds to the ride comfort. A 70K mile tread warranty is also included.
Click Here For A Complete Review
Michelin Primacy MXM4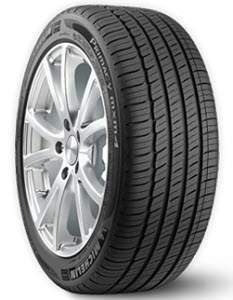 The Primacy MXM4 is another Michelin tire making the top ten list. This new model excels in providing enhanced traction and handling on all types of road surfaces and in all kinds of weather conditions. Road noise is nearly non-existent with this tire, and treadlife is among the best in class. Michelin provides either a 45,000 or 55,000 mile warranty depending on the speed rating of the tire.
Click Here For A Complete Review
Yokohama Avid Ascend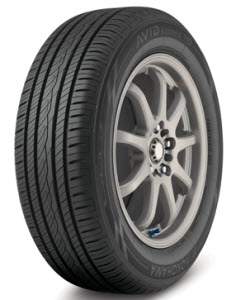 The Avid Ascend is one of Yokohama's top rated touring tires and it shows. Expect to find solid performance in year-round weather conditions due to its tread design, orange oil technology and active 3-D sipes. Unique tread block bridges quiet the ride and provide added stability. The ride is comfortable and Yokohama includes up to an 85K mile tread guarantee on this model.   
Click Here For A Complete Review
Pirelli Cinturato P7 All Season Plus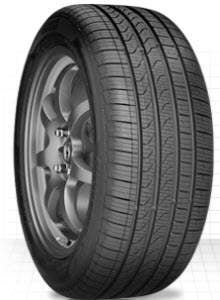 The P7 All Season Plus has all the latest in tire technology that combine to provide this Pirelli tire with superior year round traction. Dry and wet traction, braking and acceleration are all among the best in class, and the tire's tread pitch sequence and multi tread block sizes give this model one of the quietest rides of any touring tire on the road today.
Click Here For A Complete Review
Kumho Ecsta LX Platinum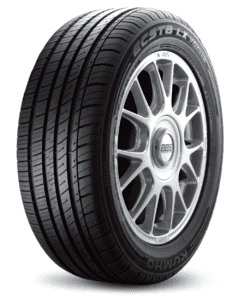 With its low rolling resistance silica-enhanced tread compound and IntelliSipe Technology, the Defender delivers great traction and handling on any type of road and in all weather conditions, including snow. The tire's unique MaxTouch Construction ensures better ride comfort and a longer treadlife, which is backed for 90,000 miles.
Click Here For A Complete Review
---